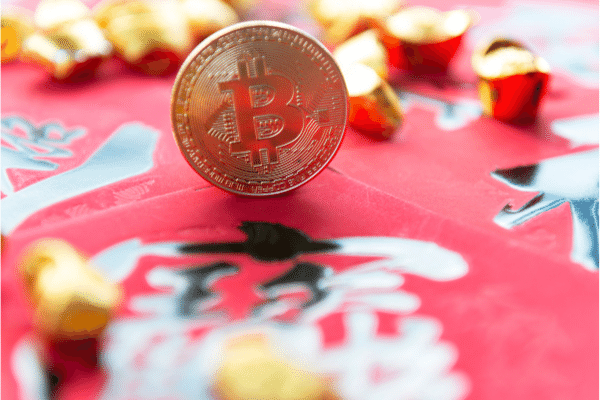 The lunar Chinese New Year is around the corner. During this festive period, millions of married Chinese around the world would give out "red packets", which usually contain cash, to the singles.
Well, since cryptocurrencies are gaining mainstream adoption, why not offer Bitcoins stashed in digital red packet? DAEM Technology, a wholly owned subsidiary of ixFintech Group, has launched its ixWallet which allows users to store, send and receive cryptocurrencies. In a bid to educate the public, DAEM Technology initiated a Bitcoin Red Packet campaign in Hong Kong.
Red Packet is one of the most well-known traditional Chinese elements. The Bitcoin Red Packet is a very cheerful and meaningful campaign for us, giving people the opportunity to experience blockchain payments"

Irene Wong, the founder and CEO of IX Fintech Group
To create the Bitcoin red packet, customers first need to find our Digital Asset Exchange Machine (DAEM) and insert cash in order to exchange it for bitcoin or ethereum. The whole process is self-explanatory and can be easily followed from the guidance provided on the screen.
For those without a digital wallet, a paper wallet containing Bitcoin/ Ethereum will be provided. Customers can then place the paper wallet with the bitcoin into our DAEM Red Packet Envelope together with an ixWallet-downloaded QR code and give it to relatives or friends. Alternatively, they can also download the ixWallet App on Apple and Android store first to store their bitcoin instead of using the paper wallet.
This development seems like a natural progression from the recent digital yuan lottery giveaway conducted in Suzhou City, China. Around US$3 million worth of China's CBDC was given away to 100,000 people. Recipients were able to encash the yuan-based CBDC at more than 10,000 stores around the country.
[ Read more: Shenzhen Holds 3rd Lottery for Digital Yuan Giveaway ]
[ Read more: Here's How 50,000 Chinese Citizens Spent Their Lottery Digital Yuan This Week ]
[ Read more: US vs. China – Who Will Win the CBDC Race? ]