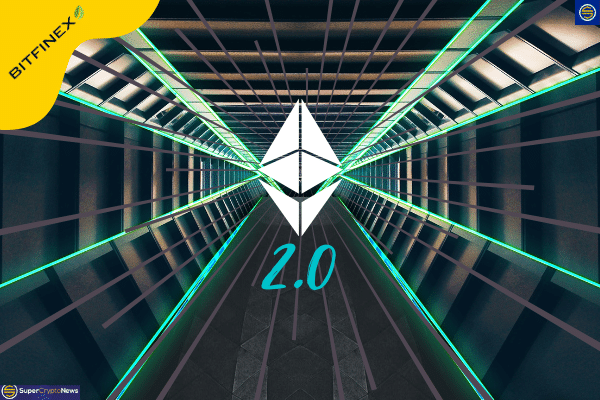 Bitfinex, a state-of-the-art digital token trading platform, will launch trading for ETH 2.0, allowing its users to exit or enter an Ethereum (ETH) 2.0 staking position.
ETH 2.0 will be available to trade with US Dollars (ETH2/USD), Ethereum (ETH2/ETH) and Tether tokens (ETH2/USDt) on 21/01/21 at 14:00 PM UTC. ETH 2.0 tokens represent ETH holdings successfully staked on Bitfinex's ETH 2.0 staking service, and thereby locked on the beacon chain.
"We're pleased to launch trading of ETH 2.0 in our peer-to-peer markets," said Paolo Ardoino, CTO at Bitfinex. "This will provide our growing customer base with another avenue to participate in a monumental event in crypto, ETH 2.0 staking."
Bitfinex launched its ETH 2.0 staking service in December 2020, providing eligible users an intuitive and user-friendly means of participating in ETH 2.0 staking. There is no minimum requirement on the amount of ETH needed to be held in order for a user to participate in staking.
The ETH 2.0 staking service is available to eligible users, pursuant to Bitfinex's Terms of Service and additional terms that users will be presented at the time they choose to stake. ETH Staking is highly experimental and risky.
For more information on ETH 2.0 staking, please visit: https://ethereum.org/en/eth2/staking/
[ Read more: Ethereum 2.0 deposit contract launched ]