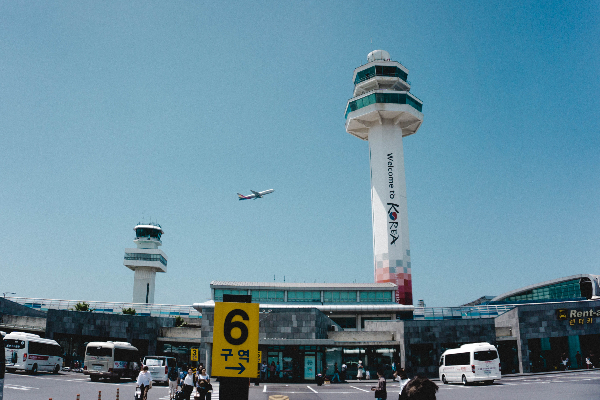 Jeju Island, one of South Korea's most popular tourist destinations, has made a blockchain-based contact tracing system mandatory for visitors in the COVID-19 climate, which was created in collaboration with blockchain firm ICONLOOP. The Jeju Special Self-Governing Province authorized the use of ICONLOOP's Decentralized Identity ('DID') blockchain technology islandwide, which has also been approved by South Korea's Financial Services Commission (FSC).
Visitors will be required to download the mobile app Zzeung the moment they step foot onto Jeju Island soil. Thereafter, they will be prompted to verify their identity and a blockchain-issued "credential" will be issued to visitors, and these visitors will also have to set up a pin or fingerprint authentication, recorded on a separate blockchain. 
Tourist attractions will have QR codes set up for visitor verification and the dual credential system ensures that visitor identities are authenticated without revealing their personal data, as the QR code will only scan the fingerprint or PIN verification.
"Through this new infectious disease prevention system, Jeju Island will be able to be reborn as a safe and representative tourist destination in Korea. We look forward to revitalizing the local economy, which has been stagnant due to the prolonged COVID-19 pandemic," said Tae-bong Lim, Director of Health and Welfare of Jeju Self-Governing Province. 
The world has seen the increasing utilization of blockchain technology in statistics reporting, identity verification and contact tracing since the COVID-19 outbreak was announced. A group of developers developed a blockchain-based system that would provide more accurate data on the number of affected cases and deaths from the outbreak in the US as they feared the public be misled by false or unreliable reporting by media channels. In Italy, a news source authentication app was launched to ensure that the public could differentiate fake news from real ones, especially in a time when fear mongering is running rampant during the crisis.
You may also want to read: Asia Adopts Blockchain for Voting, Anti-Counterfeit and Fraud Measures, Data Security & More