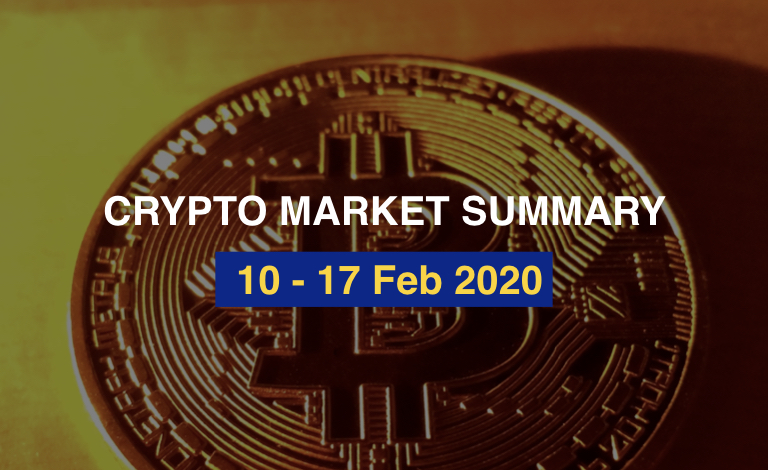 Since the beginning of 2020, we have seen no shortage of negative factors storming the traditional equity markets. The turmoil that could have sparked another world war between the US and Iran, the infectious 2019-nCoV that crippled the world's 2nd largest economy, and not to mention the failing trade deals between the US and China. There is no doubt those events and factors were the culprit behind the resultant Asian stock markets' bloodbath.
The Shanghai Composite sees negative 5% while IDX and PSE are down -4%, Thai SET is down -2.82%, and MSCI Asia Pacific Index offers -1% negative returns.
However, things seem to be brighter on the other side of the world. The US's NASDAQ composite is up 6.11% powered by the FANG stocks continuation to making their ATHs.
Digital assets and cryptocurrencies return still outpacing and dwarfed the aforementioned equity markets' gain. Most of the high-cap coins see two-digit gain YTD, led by the King and Queen of cryptocurrency, BTC and ETH.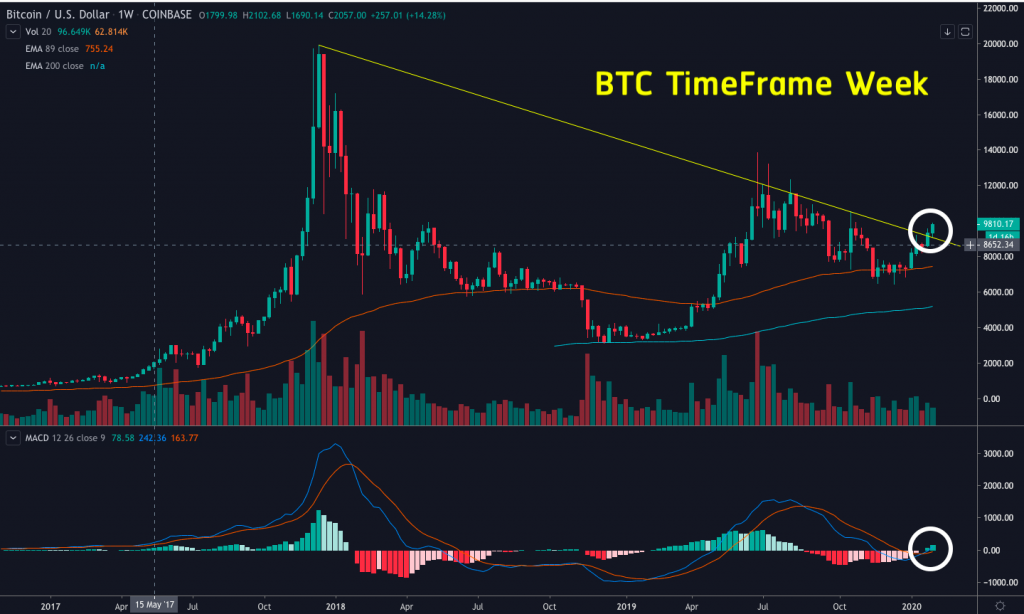 From the BTC's weekly time frame, Bitcoin has decisively broken the yellow trend-line. MACD indicator has reverted and now is above 0 after being in the negatives zone for many months, suggesting the start of a new uptrend.
Bitcoin price is being supported by both the 89 weeks EMA (red line) and 200 weeks EMA (green line) and now are above the two lines showing substantial strength.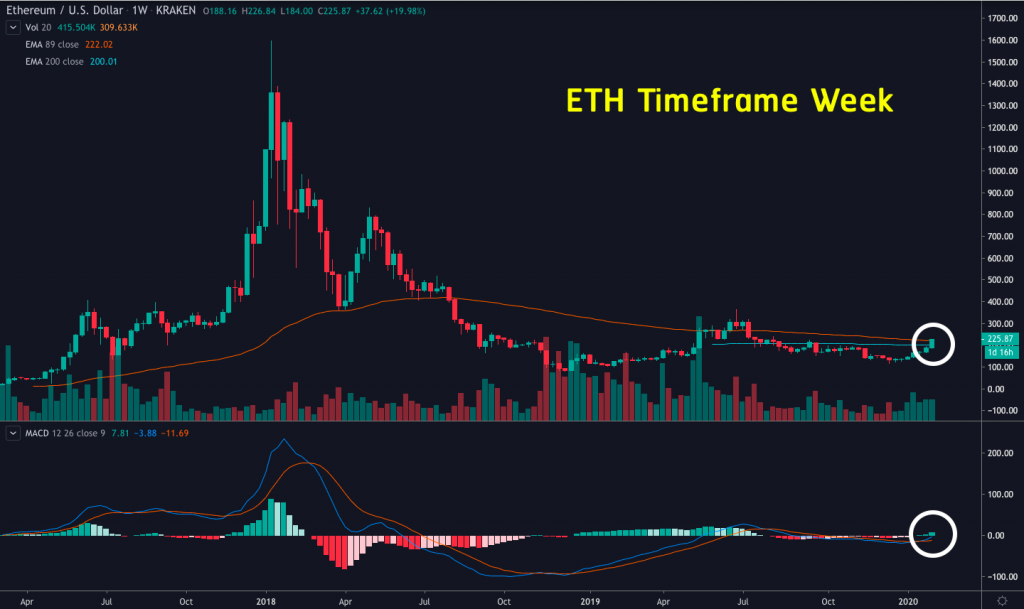 The world's 2nd largest cryptocurrency, ETH, has seen the MACD indicator above 0 in the weekly time frame as well. The price is currently trying to break above both the 89 and 200 weekly EMA indicating a start of a major uptrend as seen in BTC.
The catalyst for this new bull cycle for Bitcoin is speculated to be the upcoming Halving event, which is expected to occur at the end of April – beginning of March 2020. Decentralize Finance or DeFi sparked a new use case for Ethereum, with more than $1billion worth of ETH are being locked up for DeFi purposes. With the shortage of supplies of both coins, there is only one way to go if demand stays the same; UP.
The strategy for trading in an uptrend for both BTC and ETH is the "Buy on Dip" after prices have dropped for cooldowns, and it is not advised to short both assets in the derivative market.
For the short-term trading strategy, Bitcoin will be ranging in the purple uptrend channel. The next resistance level is expected to be the previous local high and important Fibonacci level at $11,000. The strong support is now at $9,500 level.
You may also want to read: Bitcoin Breaks $9,500. What is the Next Target?