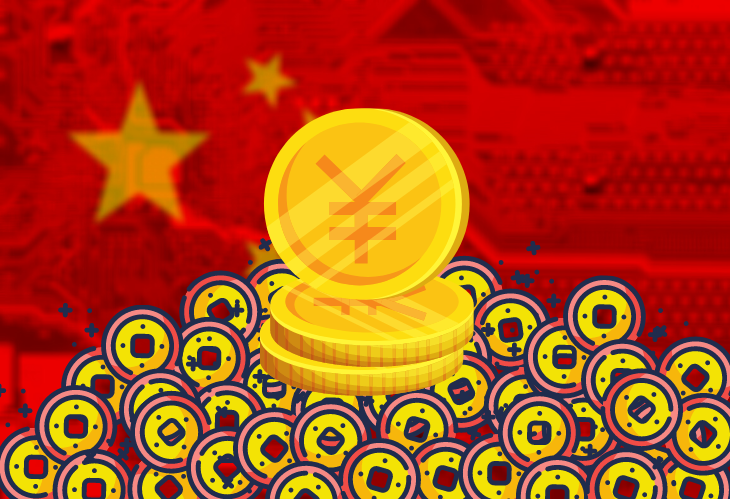 China's recent crackdown on crypto mining activities had most probably created a large sell-off in the crypto market. Hashrates for Bitcoin had fallen by at least 15% after the enforcement and historically any drop in hash rate were always followed by a drop in BTC price.
Many Chinese crypto miners view the latest Chinese government crackdown as different. The scale and intensity of the enforcement have seen many Chinese miners decommissioning their machines and shipping them to other parts of the world such as the USA and some other parts of Asia. A few have even exited the businesses and offloaded their bitcoins to the crypto market.
China has always been against crypto. However, the timing of this move seems to imply an impending launch of their CBDC. This month, China announced that it will hand out 40 million renminbi of its CBDC to citizens in Beijing, the Chinese capital. Within the last year, China had held "lotteries" which gave out free digital yuans to citizens living in Chengdu and Shenzhen as well. The significance of launching their digital yuan in the Chinese capital is something to take note of.
CBDC is a totally different animal from strong alternative like Bitcoin or other major cryptocurrencies like ETH. Capital control pretty much sums up the motivation for any government to issue their own CBDCs without losing touch of technology. In fact, CBDC is seen as the new version of cash. However, to squash the raison d'être of CBDC may just kill off CBDC on launch. Using CBDC to replace cash is not a strong reason for many of us to use CBDC. However, if a CBDC can be plugged into the entire crypto ecosystem, it will see a much stronger use case and governments may find that the long game would be in their favour.
Every governments are looking at China which maybe the first to launch a nationwide CBDC within a year or two. How the Chinese government navigates this complex political, financial and technology quagmire will determine the success of its CBDC.