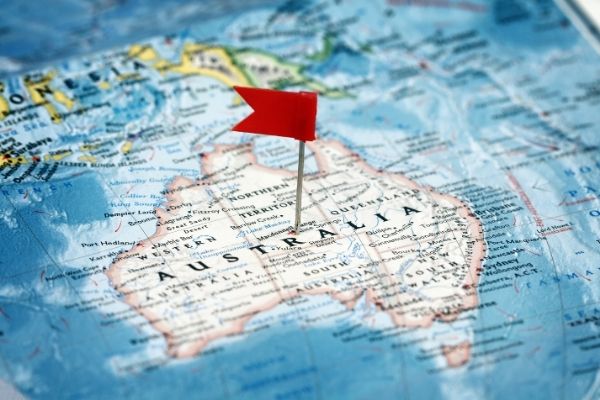 With the establishment of a local business and an increased range of offerings for retail cryptocurrency traders, American cryptocurrency exchange Coinbase will broaden its services in Australia and hinted that institutional solutions would soon follow.
Expanding during downturn economies has "paid off big time during the bull run," according to Nana Murugesan, vice president of international and business development at Coinbase. He is optimistic about what he finds in the marketplace.
Murugesan remarked that Australia's "baseline signals" — namely the local awareness surrounding crypto and the ones who deem it as the future of finance —  are somewhat on an equal level or even better than those of the U.S. and other markets.
"Australia definitely punches way, way over its weight in the APAC region, certainly at a global level too. And from a revenue contribution standpoint, I feel pretty good about what it's going to do," said Murugesan.
It began with creating a local infrastructure, forming Coinbase Australia Pty Ltd, and registering with the nation's financial intelligence organisation (the Australian Transaction Reports and Analysis Centre) to offer digital currency exchange services.
Coinbase is initially offering Australian cryptocurrency traders new "fast payments" for regional bank accounts, access to its sophisticated trading platform, and round-the-clock chat support. This would "open the door" for the company to introduce its entire line of institutional and development products.
While he did not provide a precise release date for the offerings, Murugesan noted that he is aware that Australian institutions will like to "do everything locally" and that Coinbase will be "very much focused on institutions" in the upcoming months.
Murugesan added that the exchange is partnering with the University of New South Wales (UNSW) and others to develop relevant courses and support research efforts. The exchange will also engage with RMIT University's Blockchain Innovation Hub to evaluate the potential of Web3 in the country.
Due to the scarcity of the resources, especially during a declining market, Murugesan claimed that regulation would become a business enabler as Coinbase seeks to further its expansion in Asia.