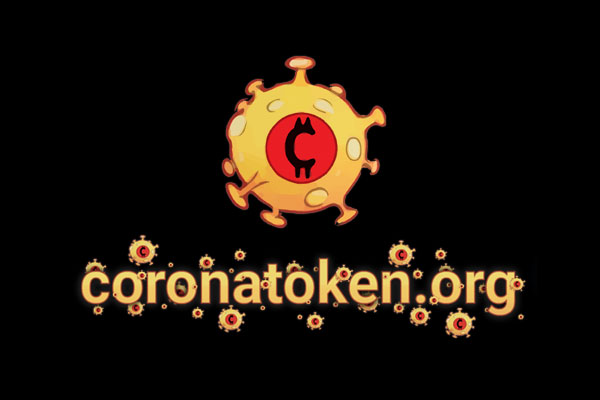 It seems that a global crisis brings out some of the best and worst in humanity – since the announcement of the coronavirus (now officially named COVID-19) outbreak, the world has seen its fair share of people going out of their way to assist others in need, but more often than not, opportunistic actors taking advantage of the widespread panic and fear fill the media spotlight.
Enter the CoronaCoin, a token of which value depends on the virus' death toll, and also a new visual and conceptual take on the virus, the Corona Babies Collectibles, which is a collection of 18 bats tokenized under $BATZ.
The CoronaCoin was created just last month and the development team allegedly consists of seven developers currently, who are all based in Europe. The total supply of the coin is dependent on the world's population, and coins are burned every two days based on the daily new cases or deaths reported.
"Some people speculate a large portion of the supply will be burned due to the spread of the virus, so they invest," said Sunny Kemp, who identified himself as a developer on the project.
The demand for the coin has not increased since its launch despite the death toll and affected cases worldwide growing at a rapid pace. While the cryptocurrency project has received much criticism for being amoral and insensitive, another coronavirus-related product has emerged hot on the heels of the CoronaCoin – Corona Babies.
The Corona Babies are illustrated bat collectibles for sale which are meant to "commemorate" the virus. The collection consists of 18 different species of bats that have been infected and are designed by a crypto enthusiast Jaclyn Santos, who is also an artist. All the bats are unique, some of which are wearing masks.
According to Decrypt, each bat represents a "different bat infected by the virus" and are denoted by $BATZ. It is currently available for sale on OpenSea marketplace, an e-commerce platform selling rare collectibles, including the well-known CryptoKitties. Each bat costs between 0.5 to 1.2 ETH.
These for-profit initiatives capitalizing on a pandemic which has so far claimed approximately 3600 lives have garnered some disapproval from the community at large. The tagline for Corona Babies, in particular, pulls no punches in addressing the virus that is terrorizing nations and its people worldwide: "Are you afraid of catching Coronavirus? Now is your chance to catch it in an all new way — sans pneumonia, with Corona Babies!"
You may also want to read: Chinese Insurance Firms Tap Blockchain to Handle Coronavirus