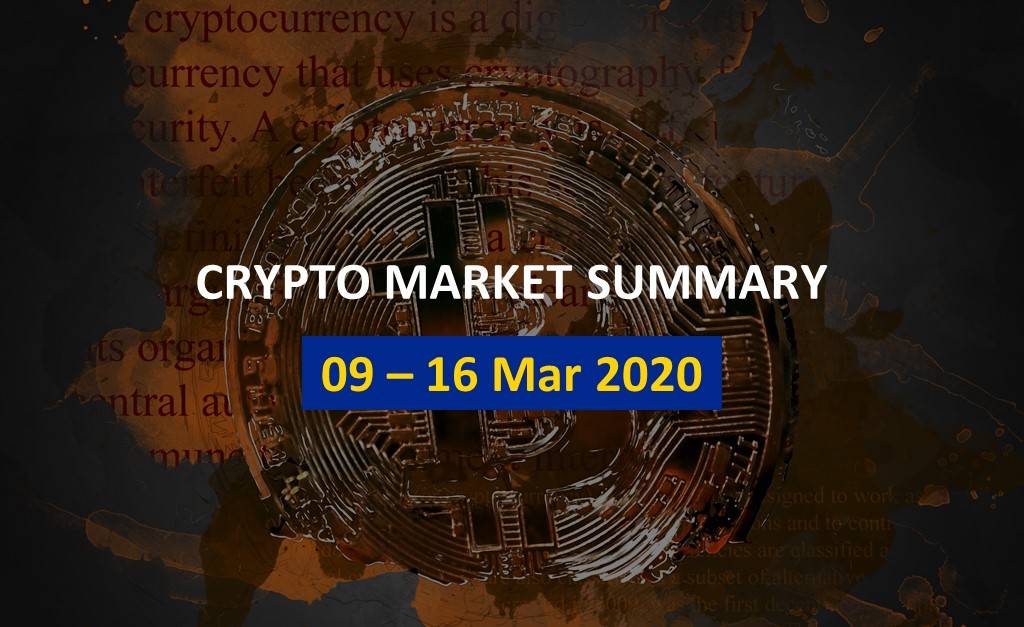 Bitcoin Plunges to the Downside
Bitcoin (BTC) prices saw a major leg down yesterday, falling through Fibonacci support at $8,173. The pending Cup and Handle pattern was thus rendered invalid. Failing to form another high, Bitcoin's short-lived rally could very well end as we are now returning to another downtrend in a bearish territory. The next significant support remains at $7,000 or the long-term trend line in yellow. The last stop before the macro picture shifts to full-on bear mode is expected to be at $6,500.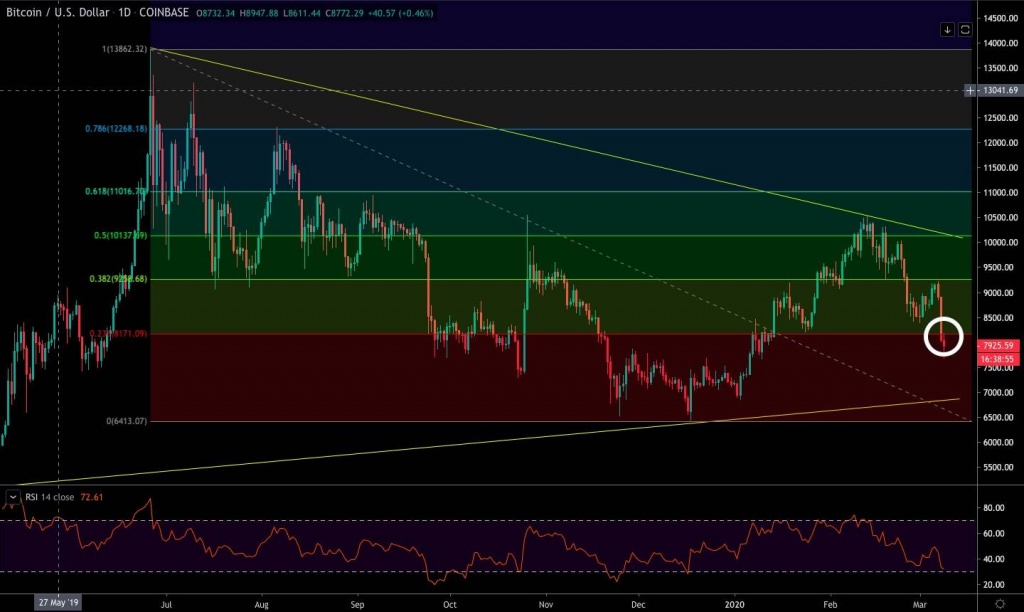 Ethereum Desperate to Hang Above $209
Ethereum (ETH) fell sharply along with other cryptocurrencies, however, a buying pressure swooped in to pick it back up and now hovering above $200. If ETH manages not to go down lower and start consolidating in a sideway, the price needs to remain above $209 as a Fibonacci support lies. The next major support seems to be at $175.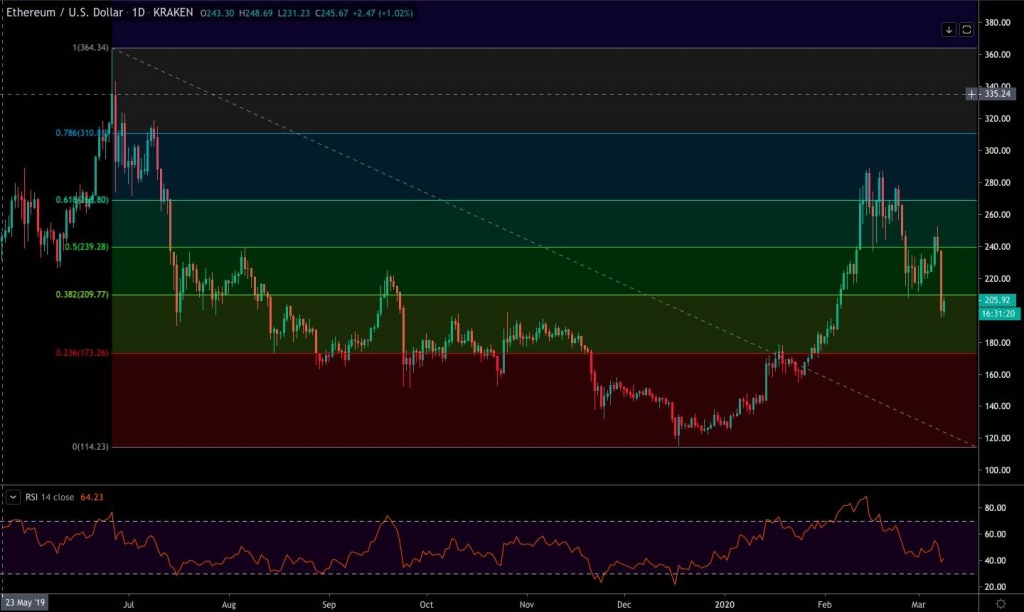 XRP in a Clear Downtrend
XRP, the third-largest cryptocurrency by market cap, has entered a downtrend. The major support is at $0.172 which is expected to be tested. If XRP cannot find a firm foothold above $0.25, a continuation of selling pressure would drive the price lower.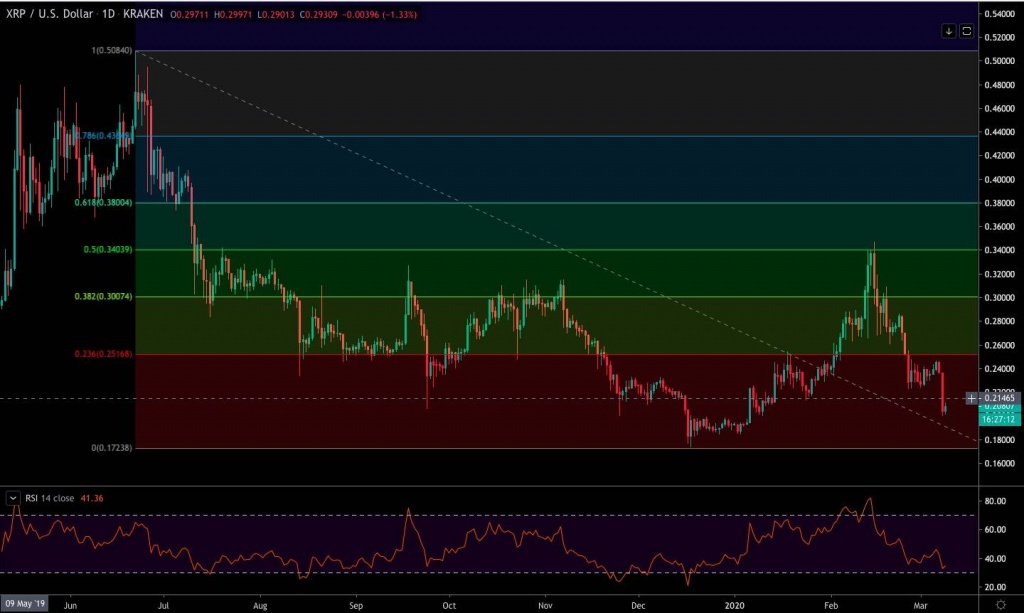 Cryptocurrency Back to the Bear Market?
This week has been a bad start for the cryptocurrency market so far, the overall is in the bearish territory along with oil and equity markets. The "OG" safe-haven asset such as gold is still able to push higher, the crypto safe haven myth is likely to be debunked soon.
Plus Token is another major factor, there has been a report from on-chain research firm ErgoBTC that the wallets suspected to be involved with Plus Token containing 13,000 BTC are being moved to a mixer. This raised the probabilities that the stolen funds including BTC, ETH, and EOS would be dumped into the open market. Fraudulent and illicit activities like this hurdle Bitcoin effort to become a mature and reliable asset, let alone a safe haven asset like gold.
You may also want to read: Price Analysis: 2 – 9 Mar 2020