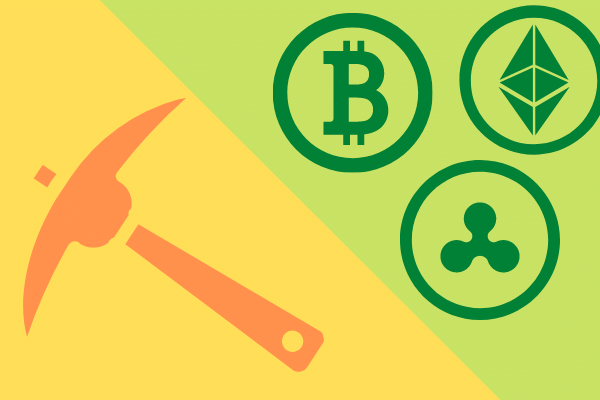 The recent news that bitcoin mining has come to the Arctic circle is proof that the act of cryptocurrency mining is truly going global.
Just as cryptocurrencies gain a considerable level of popularity, the phenomena has also spawned some issues surrounding the digital currencies like the global chip shortage in China. On the flip side, it has also driven more people to develop new solutions.
Those who were early to get into Bitcoin are faring quite well, as those who invested $100 into the digital coin back in 2009 would see their initial investment worth more than $48 million now.
The rising mainstream acceptance of cryptocurrency has also lured many into the world of crypto mining, with companies like Hello Pal, Marathon Patent, Riot Blockchain, Canaan, and HIVE Blockchain Technologies entering the scene.
Hello Pal International Inc
Hello Pal's plan is to leverage and utilize its fast-growing user base with over 5.4 million users from more than 200 countries and regions in order to participate in Bitcoin and Ethereum mining.
In partnership with cryptomining company Yitang, users of Hello Pal's social media platform can buy or opt to purchase entire or fractional mining machines. The machines bought here are different from the typical 'cloud mining' services available on the market, in which they can be personally identified by the purchasers.
This process provides the users a simple and convenient way to take part in Bitcoin and Ethereum mining. The mined digital coin will be credited to the user's digital wallet each day.
Yitang helped Hello Pal bring back and update its digital wallet and proprietary digital currency. Said digital currency is "Palto", a utility token to be used across the whole lineup of apps by Hello Pal in order to enable cross-border value transfer between the users all over the world.
Unlike most major social media platforms, Hello Pal is given the go-ahead to operate both inside and outside of China.
Marathon Patent Group, Inc
One of the first cryptocurrency mining companies listed on the Nasdaq, Marathon serves as a proxy or substitute for Bitcoin owning for some investors due to the share price of MARA (Marathon's stock code on Nasdaq) often following the price of Bitcoin.
During late-2020, Marathon gained some extra visibility within the crypto mining space by adding an additional 10,000 of Pro Asic Miners from Bitmain, and revealed that it has plans to establish a second data center.
Riot Blockchain, Inc
The shares of Riot's stock saw a raise of 25% just as it increased its mining capacity.
"Exceeding 1 EH/s in hash rate capacity marks a major milestone for the Company," said Jason Les, CEO of Riot Blockchain. "While we are proud of this accomplishment, we view it as the successful completion of just one of many steps of our ongoing growth plan."
The company is currently operating a total of 11,542 Antminers after its latest additions, resulting in an increase in production of nearly 26%.
Canaan Inc
Although the CFO of Canaan has resigned due to personal matters, it has not deterred the rise of the company's share. This is all in part of an upbeat financial guidance.
Canaan now has preorders for more than 100,000 Bitcoin-mining machines, which the management says is its full capacity with the current manufacturing facilities.
HIVE Blockchain Technologies Ltd
HIVE recently bought an additional 6,400 miners from Canaan.
The company stated that the machines will be delivered over eight tranches over the span of 2021. 500 miners are to be delivered in May and June, and another 900 will be delivered on a monthly basis until the end of 2021.