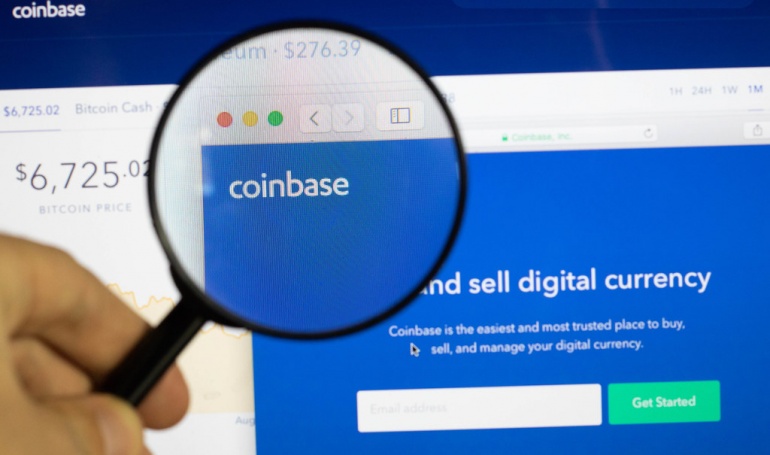 Bond investors rush to snap up bonds of cryptocurrency exchange Coinbase Global
Greater acceptance of the nascent asset class is reflected in bond investor appetite for the just-under investment grade rated debt of the U.S. listed cryptocurrency exchange
Nothing quite says you've made it in the world of corporate finance so much as debt and more importantly, the ability to sell it.
Just as a credit card, or specifically a gold credit card in the 80s and 90s was seen as a status symbol, the ability to sell a company's debt to investors is a sign of having "arrived."
And junk bond investors have given listed-cryptocurrency exchange Coinbase Global (+0.066%) its biggest endorsement yet by soaking up some US$2 billion of its debt.
As interest in cryptocurrencies increases and despite the recent regulatory crackdown, demand for Coinbase Global's bonds was so high that at least US$7 billion of orders poured in, allowing it to raise the deal's size from US$1.5 billion to US$2 billion.
And borrowing costs for the U.S. cryptocurrency exchange were also lower than anticipated, with 7-year bonds at 3.375%, while 10-year bonds were 3.625%.
The demand for Coinbase Global's debt can also be seen as a coup for cryptocurrency, as fixed income investors, including pension funds and hedge funds look to get in on the action surrounding the nascent asset class.
Bond investors shrugged off the U.S. Securities and Exchange Commission threat to sue Coinbase Global for a prospective product that the former alleges will violate existing securities laws as well as the global regulatory dragnet surrounding the cryptocurrency sector.
Coinbase Global is only the second cryptocurrency-related bond issuer in the U.S. market, with software developer MicroStrategy (-3.77%) having sold some US$500 million of notes in June to fund further Bitcoin purchases.
By some estimates, MicroStrategy's Bitcoin holdings now dwarf the traditional corporate treasuries of most members of the S&P 500, after its latest purchased swelled the value of the cryptocurrency in its coffers to well over US$5 billion.
With 114,042 Bitcoins worth around US$5.3 billion, MicroStrategy's treasury is now worth more than the cash held by 80% of the S&P 500, including Starbucks (-0.27%), Verizon Communications (-0.38%) and Home Depot (-0.70%), according to data from Bloomberg.
And it's not like Coinbase Global's debt was rated at the lowest levels either, with ratings agencies awarding the cryptocurrency exchange's bonds just one step below investment grade – not exactly full-on junk.