In spite of the fairly volatile history of cryptocurrencies in the UAE, a YouGov survey sponsored by Holborn Assets has shown that cryptocurrencies are still highly demanded in the country.
Nearly 1 in 4 (26%) of over 1,000 respondents said that they see these assets as "exciting investment opportunities",  and the 46% stated their interest to get educated on the matter before diving into it.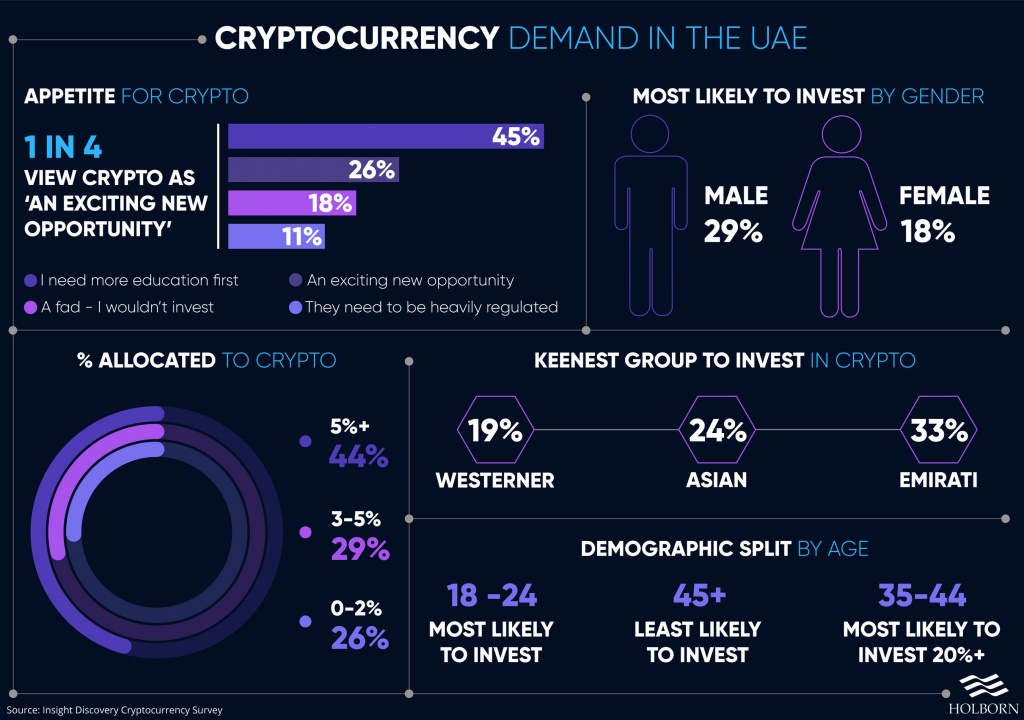 (Survey results in a form of an infographic)
In regards to asset allocation, 44% of the 830 respondents stated their willingness to have cryptocurrencies taking up over 5% of their investment portfolio in 2021.
There is clearly growing demand for this new and enticing asset class, especially given the returns it can potentially offer investors.

Stefan Terry, Global Senior Partner in the UAE office of Holborn Assets
Terry added that there is a strong interest in increased education about cryptocurrencies within the region, as highlighted in the survey results.
Holborn Assets has considered creating local programmes to educate the public about the digital assets later this year.