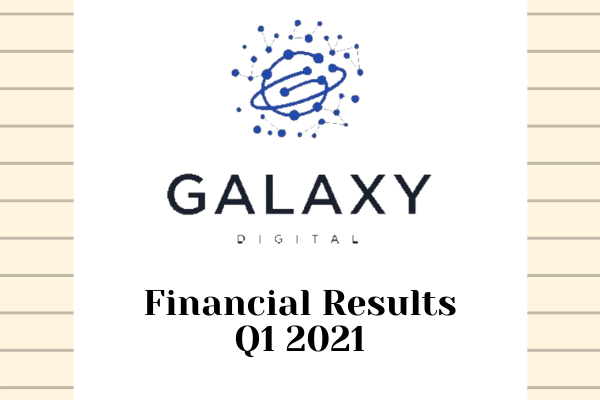 Galaxy Digital Holdings (Galaxy Digital) has recently revealed the financial results for both itself and Galaxy Digital Holdings LP (GDH LP) from January 1 to March 31.
Galaxy Digital reported another consecutive record quarter, as net comprehensive income grew to $860 million from $336 million in the prior quarter, AUM increased 58% in the quarter, and counterparty loan originations increased over 510%.

Michael Novogratz, Founder and CEO of Galaxy Digital
Novogratz added that Galaxy Digital announced its acquisition of BitGo, which will help the company become the first full-service digital asset financial platform for institutions and to be ensured for broader institutional adoption.
The highlights of the financial report are as follows:
Net comprehensive income: The net comprehensive income has increased to $860.2 million, from a net comprehensive loss of $26.9 million since the past year. The realized and unrealized gains on digital assets and on investments, along with the significant contribution from its trading business, were the main factors behind the increase. Trading business income increased to $508.7 million, offset by $31.5 million of loss in the Q1 of 2020. The investments' net realized gains were $151.1 million.
Fair Value of Net Asset Holdings: The fair value of net asset holdings rose by 128%, bringing the figure to $1.85 billion from $813.5 million at the end of 2020. The gains were mainly from digital assets and investments. Not including the non-controlling interests, GDH LP has roughly $761.8 million worth of Bitcoin in its holding as of March 31, 2021. The value of the holdings is mainly affected by the increase in price. As of March 31, 2021, the total value of the investments increased to $351.6 million from $260.4 million in December 31, 2020 — a change that was mainly caused by an increase in unrealized gains and new capital deployed by the Principal Investments team valued at $40.9 million.