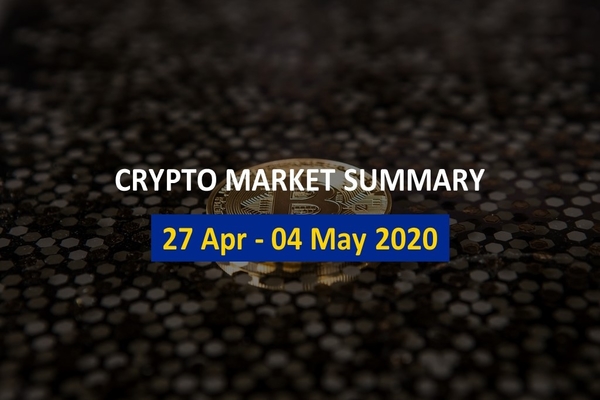 This week is a big week for global macro, with the central bankers of the U.S., Japan, and Europe all set to meet this week to set policy. But given that last week saw dramatic moves from Washington to shore up the American economy with unprecedented stimulus packages, traders are looking to expect more from both the Fed as well as Japan and Europe. The tension will come from the disconnect and the delivery on those expectations, with markets reacting accordingly.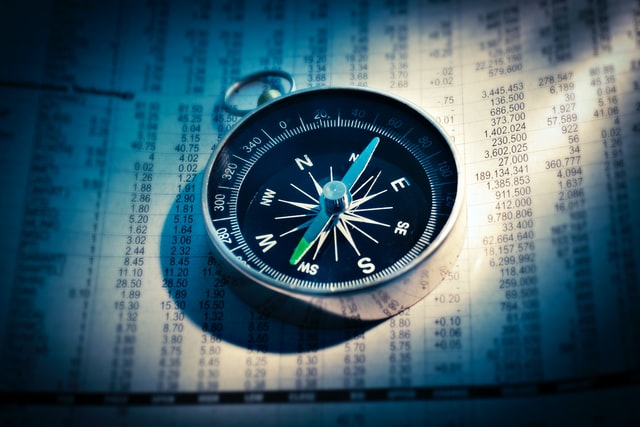 Expect Bitcoin and other cryptocurrencies to trade rangebound in the next 24 hours.
In the past 24 hours, Bitcoin traded within a range of US$7,500 to US$7,600, threatening at one stage to break through the US$7,500 level of support, which held. The US$7,500 level of support tested and confirmed to be resilient, then saw a bullish push to convincingly take Bitcoin past the US$7,700 level of resistance.
In the next 24 hours, expect Bitcoin to trade rangebound between US$7,600 and US$7,800. Again, macroeconomic factors have limited influence on Bitcoin beyond fueling the speculative narrative. As investors start recognizing that central bank monetary policy will result in long term consequences in the debasement of currencies, some are naturally considering a hedge in their portfolio, which is why gold remains firm above US$1,700 as well as Bitcoin.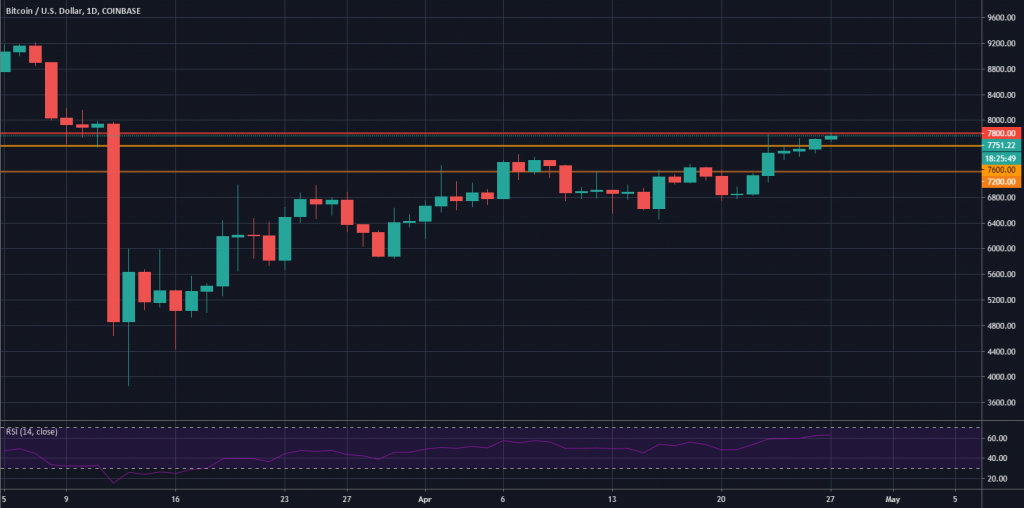 So buy Bitcoin? Depending on what narrative one subscribes to, Bitcoin is algorithmically designed to be deflationary, but a deflationary asset which has no value except that which investors assign to it. With the "halving" of Bitcoin only weeks away, there is a case for a bullish turn for Bitcoin. And with central banks this week announcing a slew of both fiscal and monetary policy measures to essentially borrow and buy their way out of any economic crisis, it wouldn't be a surprise if investors buy into the narrative of Bitcoin's deflationary value. But don't chase the value of Bitcoin as it rides its way up, instead, search out opportunities to buy nearer to US$7,300, which is another level of support.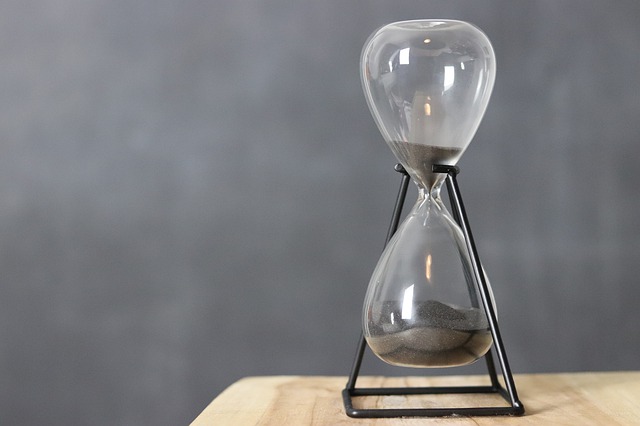 Meanwhile, Ethereum has tested US$200 in the past 24 hours, a key level of resistance in the short term, but pulled back convincingly from that test. Over the next week, if Bitcoin passes US$8,000, expect Ethereum to push through past US$200 to settle between US$210 to US$220.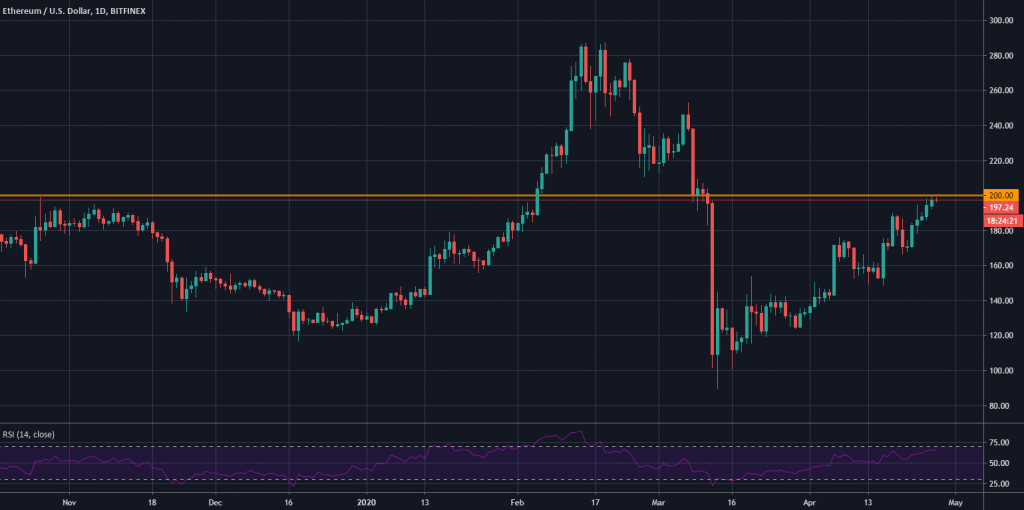 Bitcoin SV looks attractive closer to US$190 and can be expected to trend towards US$200 and above along with Ethereum if Bitcoin gets ever closer to US$8,000.
Bitcoin Cash is expected to remain within the US$230 to US$260 range and Litecoin looks attractive closer to US$43, selling at US$60.
Overall, expect cryptocurrencies to trend sidewards this week as markets look to central bankers for clues.
You may also want to read: Crypto Market Recovers Back to Pre-Crash Levels; BTC-ETH-LINK at Turning Points