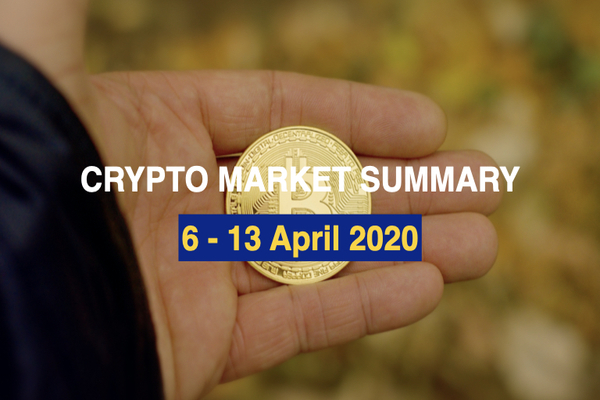 Earlier this month, when the Bitcoin and cryptocurrency market experienced a flash crash resulting in major price drop of Bitcoin from $8,000 to $3,850 in less than 24 hours, the daily trading volume spiked up to a new All-Time-High (ATH) at $76Bn – the largest daily volume in Bitcoin history, according to CryptoCompare's report.

Similarly, the derivatives volume reached an ATH in March, with more than $600Bn being traded across all exchanges. Majority of the volume came from prominent derivatives players such as OKEx, Huobi, BitMEX, and Binance. However, institutional investors seem to have lost their appetite in Bitcoin derivative products as CME reported a monthly 44% decline in trading volume after the massive plunge.

Over the course of last week, Bitcoin has seen steady recovery and is up around 5%, trending in a sideways manner. The volatility was greatly reduced, as if Bitcoin has been tamed as compared to the equity and commodity markets. In a recent Binance Research report, it was revealed that Bitcoin prices are still moderately correlated with the US stock market, while gold shows no correlation at all.

The SCN30 Index which represents the movement of 30 curated Altcoins has seen positive developments. The index is currently trending around 109 points compared to 95 points the same time last week. (Update 9:00 am GMT+8)

Learn more about SCN30 Index here.

Bitcoin in a Symmetrical Triangle

After a swing-low at $3,850 on March 13, Bitcoin has seen a slow but steady recovery. Now the price appears to be in a symmetrical triangular pattern with declining volume which should reach a breakout point within this Thursday. Chances of break up and break down are generally equal and those who are waiting with cash on the sideline can make their trades accordingly when a decisive breakout happens.
If Bitcoin decides to break upward, the next important target should be at $8,000 where it was being traded before the nosedive. In that case, the pre-halving rally may not be officially canceled and we can expect to see some interesting price actions leading to the event. On the downside, important support levels should be at around $5,500.
You may also want to read: Bitcoin Price Gets You Down? When in Doubt, Zoom Out!