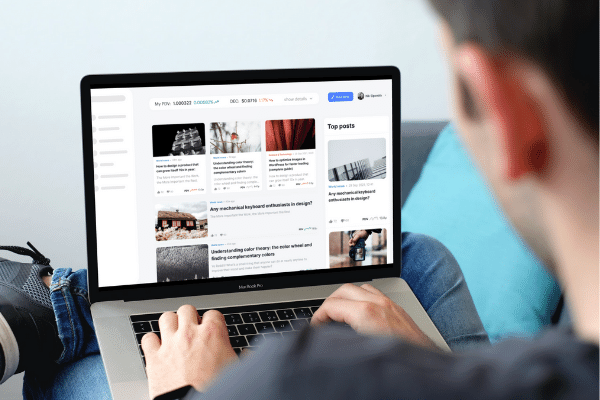 Decentr has recently launched a browser fitted with the necessary features, functions, and security that mainstream users can use to reap the benefits of crypto.
The world of crypto would greatly benefit from mainstream adoption. However, this is not the case as an article by CNBC stated that crypto remains "exotic and poorly understood." For mainstream users who are unfamiliar with crypto, the process of entering the crypto ecosystem appears complicated. An average user can be vulnerable to fraudulent websites, extensions and third parties looking to swindle their victims.
Decentr aims to address the issue above by delivering a browser that serves as a secure gateway to crypto for both new and experienced users.
Users running the Decentr browser can access all the necessary functions, tools, links etc to start crypto'ing, safely and securely. Our vision is for Decentr to be synonymous with crypto itself, the crypto browser of choice and the first step to entering the crypto ecosystem for any new user.

Rich James, CCO of Decentr
As the first "blockchain-aware" web3 browser, the browser is set to attract a slew of mainstream crypto applications that will significantly add to the wider crypto ecosystem. Besides providing a safe, secure and convenient gateway, it also has Paid to Browse model, which works similarly to the Play to Earn model.