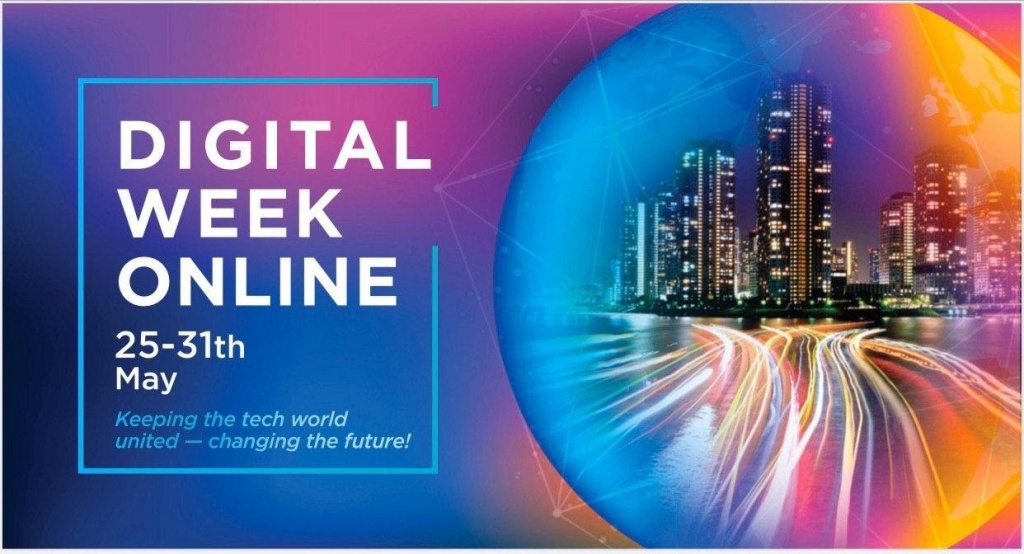 The global pandemic has fundamentally shifted the way we think about conferences and events, and as governments, businesses and individuals acclimatize to a new global digital norm, conferences and events have capitalized on the booming online space to cushion the effects of the disruption.
As online conferences gain momentum in the blockchain and innovation sphere, Digital Week Online is bringing together more than 100 speakers comprising government authorities, investment institutions and top tech companies to share their insights on how the pandemic has reshaped their businesses and economies and what their efforts are in creating a new post-pandemic tech reality.
Featuring a 48 hour non-stop online conference beginning on May 26th, viewers can access two days of content, with the first 24 hours dedicated to blockchain technologies, followed by 24 hours focused on innovation, delving into topics such as digital transformation, revolution 4.0, fintech, sustainability, corporate innovations, smart cities, e-government, regulations. Interacting with speakers is made easy with private chat rooms, while participating sponsors will be setting up their own e-booths during the two-day event.
Some notable speakers include representatives of the Shenzhen Baoan District General Chamber Of Commerce, the Government of Hong Kong,  Government Blockchain Association of Japan, Taiwan Parliament, CITI, Huawei, PwC, SOSV, Siemens, over 30 Global VCs, experts, and market leaders. Join Digital Week Online to keep the tech world united and change the future.
Free tickets for Digital Week Online are now available and VIP tickets are going at $20 with access to speakers for Q&A, networking sessions and also business card exchanges.