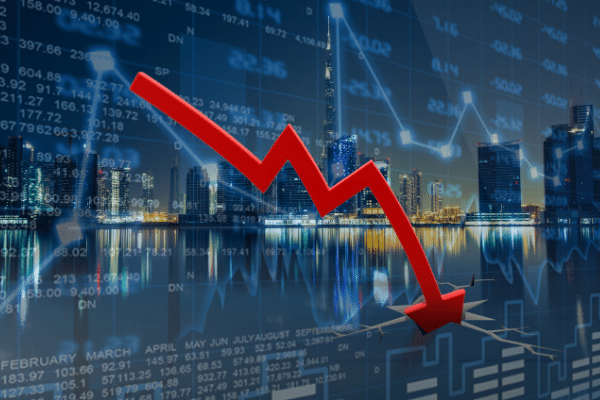 Bitcoin's crash over the weekend now attributed to inaccurate rumors of crackdown on cryptocurrency usage for money laundering by U.S. authorities
More likely that Bitcoin's crash was due to sudden hash rate fall as a coal-fired power station in Xinjiang that plunged a key cryptocurrency mining region into a blackout
Bitcoin plunged as much as 15% on Sunday in its biggest slide for almost two months, just days after reaching a record of $64,869, but has recovered somewhat, trading just over US$55,000 at the time of writing but well off it's all-time-high.
Ether, the second-biggest token, dropped as much as 18% to below $2,000 before also paring losses and now trades a hair over US$2,100.
The volatility buffeted Binance Coin, XRP and Cardano too, which had all seen steep rallies in the previous weeks.
Some analysts attributed the plunge to speculation that the U.S. Treasury may crack down on money laundering carried out through digital assets.
But the Treasury Department declined to comment, and its Financial Crimes Enforcement Network's (FinCEN) emailed response on Sunday that it "does not comment on potential investigations, including on whether or not one exists" seems to suggest that no such enforcement action is in the works.
More likely though is the reason suggested by CoinMarketCap, a cryptocurrency data website, which suggested that a blackout in China's Xinjiang region, which reportedly powers a large chunk of Bitcoin mining, as the cause for the selloff.
A coal-fired power station exploded in China's Xinjiang reason over the weekend, causing a massive blackout and a sharp decline in the hash rate.
Many algorithmic trading bots which monitor hash rate to determine whether demand for Bitcoin is increasing (higher hash rate and harder mathematical puzzle to solve) or decreasing (lower hash rate and easier mathematical puzzle to solve.
Because so much of the Bitcoin network suddenly went offline, the sharp drop in hash rate looked as if cryptocurrency miners had suddenly soured on mining Bitcoin – leading to sharp declines in Bitcoin's price.
Other alternative reasons for Bitcoin's precipitous fall could also have been Coinbase's lackluster listing, with insiders dumping stocks to cash out.
While interest in cryptocurrencies is on the rise again after companies from PayPal to Square started enabling transactions in Bitcoin on their systems, and Wall Street firms like Morgan Stanley moved toward providing access to the tokens to some of the wealthiest clients, regulatory oversight is also causing discomfort in some quarters.
Governments globally are inspecting risks around the cryptocurrency sector more closely as the investor base widens.
Last week, U.S. Federal Reserve Chairman Jerome Powell said Bitcoin "is a little bit like gold" in that it's more a vehicle for speculation than making payments, but that recognition was a cue for investors to head into the cryptocurrency markets.
And earlier in January, European Central Bank President Christine Lagarde took aim at Bitcoin's role in facilitating criminal activity, saying the cryptocurrency has been enabling "funny business".
Turkey's central bank outright banned the use of cryptocurrencies as a form of payment from the end of this month, saying the level of anonymity behind the digital tokens brings the risk of "non-recoverable" losses.
And India is expected to propose a law that bans cryptocurrencies and fines anyone trading or holding such assets.
Bitcoin's most ardent proponents regard it as a modern-day store of value and inflation hedge, while others fear a speculative bubble is building.