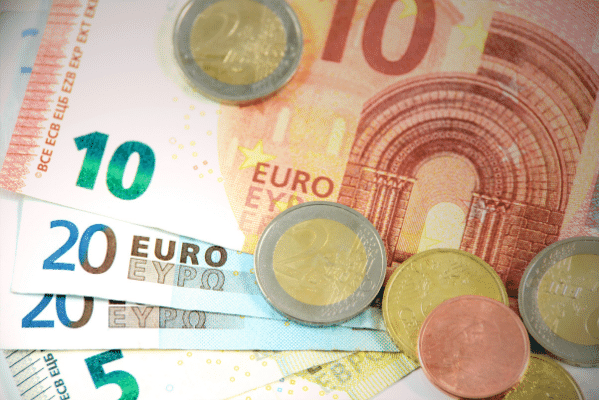 Majority of academic economists surveyed by the Financial Times predict a U.S. Federal Reserve rate hike in 2022

Postponement of a rate hike could occur if the U.S. economic recovery gets derailed by the delta variant
Virtually everything we pay on a loan depends on it.
From the amount we pay on our mortgages, to student debt and auto loans, almost every form of borrowing takes reference from the U.S. Federal Reserve's interest rates.
In the wake of the pandemic, the Fed kept interest rates low to help the economy recover, but now that there are signs inflation is picking up and things are on the mend, economists are predicting a return to a more normal interest rate policy.
According to a snap poll of leading academic economists conducted by the Financial Times, the majority opinion was that 2022 would be the year rates would increase, which suggests a far more aggressive approach to tightening monetary policy than the Fed's own projections.
Just over 70% of respondents to the Initiative on Global Markets at the University of Chicago Booth School of Business, conducted in partnership with the Financial Times, said they believe the Fed will raise rates by at least 0.25% in 2022, with 20% expecting that to happen in the first half of next year.
While the Fed has committed to the current pace of asset purchases until it sees "substantial further progress" towards an average 2% inflation and maximum employment, some economists believe that rate hikes will dovetail with a tapering of the Fed's US$120-billion-a-month purchase of Treasuries and asset-backed securities.
Inflation has already well exceeded the Fed's 2% target, but it's the employment number that is slightly trickier.
The U.S. economy sputtered out just 235,000 new jobs last month, a far cry from the 725,000 that economists had forecast and Goldman Sachs has revised downwards U.S. economic growth for this year.
And while the delta variant is to be blamed for at least some of the pullback, business spending in the U.S. is tapering at a time when the economic outlook has grown increasingly uncertain.
Regardless, 40% of economists surveyed believe that the Fed will announce some form of tapering at its meeting in November, while 31% expect it to happen in December.
Many economists however recognize that the timeline will slip if coronavirus infections spread further and hiring stalls, as August payroll data appears to suggest.
Much will hinge on whether it's the hawks or the doves who take over the narrative in the coming months.
A worst-case scenario would be if the Fed suddenly turns hawkish, at a time when the U.S. economy starts to feel the full effects of the delta variant.