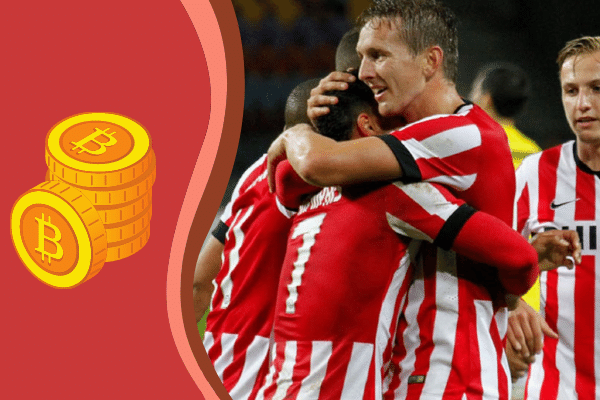 Famed Dutch football club PSV recently confirmed that they keep Bitcoin that were received through a sponsorship deal in August on their balance sheet.
PSV publicly disclosed their partnership with crypto exchange Anycoin Direct, which is now its Official Partner for the following two seasons. The sponsorship deal was paid entirely with Bitcoin by the exchange, making this the first among the prominent European football clubs.
The possibilities and the future that the world of cryptocurrency offers is very promising. As a club in the heart of the Brainport region, we are always innovating, and cryptocurrency fits well into this picture.

Frans Janssen, Commercial Director of PSV
Janssen promptly created the Bitcoin wallets needed to receive the proceeds in BTC after the contract has been signed. The same BTC still remains in their custody to this day, and the club does not intend to sell it.
Primarily due to game theory, PSV's trailblazing move will be urging other clubs to adopt BTC as well. The clubs that do not receive BTC exposure will be at a disadvantage as BTC keeps gaining purchasing power against the Euro.