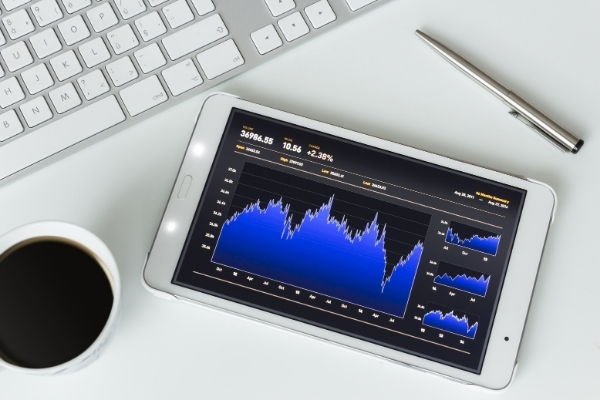 Digital trading app Robinhood is doubling down on cryptocurrencies by facilitating digital wallet deposits 

Move could see higher levels of volatility and activity in the cryptocurrency markets, in a similar vein with the meme stock saga facilitated by Robinhood
From the facilitators of the meme stock saga, Robinhood Markets (-2.01%), one of the world's largest trading apps is now doubling down on cryptocurrencies.
Fresh off its IPO earlier this year, Robinhood earned US$233 million in revenue in its second quarter from cryptocurrencies, almost half of its US$565 million in earnings.
And with as many as 60% of all funded accounts on the trading platform having engaged in some form of cryptocurrency trading, Robinhood is understandably doubling down.
On Wednesday, Robinhood announced that it would begin offering cryptocurrency wallets on its platform, putting it in direct competition with incumbent U.S.-listed cryptocurrency exchange Coinbase Global (-1.80%).
Although Robinhood has enabled cryptocurrency trading for some time, it will now allow traders to deposit cryptocurrencies like Bitcoin and Ether directly into digital wallets with Robinhood.
Robinhood's cryptocurrency wallets will also allow users to directly transfer cryptocurrencies off their wallet, which will enable spending and payments for goods and services.
Because Robinhood was always a mobile-first trading app, it already lives on the phones of most of its user base, bringing an added dimension to its cryptocurrency play.
Investors seem to agree, pushing shares of Robinhood 11% higher earlier in the week and lifting the trading app's market cap to over US$40 billion.
Robinhood's cryptocurrency assets under custody have also soared, hitting US$22.7 billion at the end of the second quarter of 2021, a whopping 29 times more than the same period last year.
Unprecedented fiscal and monetary stimulus in the wake of the coronavirus pandemic has seen more investors take an interest in Bitcoin as well as other cryptocurrencies, fueled by the narrative that fiat currencies like the dollar are at risk of debasement through inflation.
The transformative nature of blockchain technology, including such innovations as decentralized finance and non-fungible tokens is already threatening to disrupt legacy industries like financial services and the world of art and music.
In a recent presentation to retail investors, Robinhood stressed that its expansion into cryptocurrency trading would be the lynchpin of its internationalization strategy, as the trading app looks to other markets for growth.
But Robinhood's doubling down on cryptocurrencies comes at a time when globally regulators are tightening the noose around the sector.
Coinbase Global (-1.80%) has been the most recent victim of the U.S. Securities and Exchange Commission's regulatory exuberance, with the exchange backing down from a proposed cryptocurrency lending product that would have paid out interest on deposits.