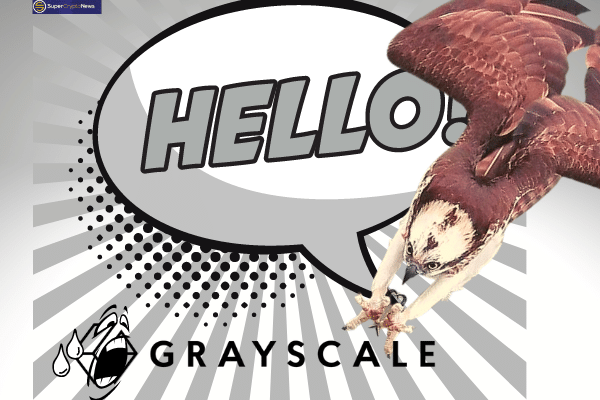 Alternatives for institutional and accredited investors to Grayscale Bitcoin Trust could help to reduce fees and cap premiums versus underlying for Bitcoin
Premiums may be reduced but will continue to exist until a Bitcoin ETF is approved by regulators
What's the price of Bitcoin now? Overheard in cafes (where available) and at dinner parties (not available), speculation as to the price of Bitcoin has now spilled over from internet forums to the general population as a 300% rally in the nascent digital asset has now permeated popular culture.
But unbeknownst to most casual observers, Bitcoin doesn't have a "global" price – a lot depends on where you buy it from. And that's the dilemma when it comes to a decentralized asset, because price is often used by investors to determine value and if we can't even agree on price, what is there to speak of when it comes to value?
Nowhere is this more obvious than the yawning premium that Grayscale Bitcoin Trust has charged institutional and accredited investors for the privilege of participating in Bitcoin through a fully regulated investment vehicle.
Unlike other methods of purchasing Bitcoin, like at a hotel coffee lounge with a stranger in a laptop and a Louis Vuitton bag full of money below the table to seal the deal, institutional investors such as pension funds need more traditional and regulated methods to participate in alternative assets.
And for the longest time Grayscale Bitcoin Trust had been the only show in town that these institutional investors could attend because of Grayscale's reporting status to the U.S. Securities and Exchange Commission. Instead of buying and selling Bitcoin directly, investors in Grayscale Bitcoin Trust buy shares of the trust, whose shares derive their value from the Bitcoin held by Grayscale on behalf of investors, but that service comes at a premium.
Outside of the 2% annual management fee that investors pay to Grayscale for managing the trust, investors also pay as much as 20% more to gain exposure to Bitcoin, than if they had bought the Bitcoin themselves. And that Grayscale "premium" has often been used as a sort of breathing space for investors to divine what the general markets are willing to pay for Bitcoin, outside of the regulated market environment.
That "premium" however may soon be set to shrink with Osprey Bitcoin Trust, which is intending to launch in over-the-counter markets with a management fee of only 0.49%.
With Fidelity Digital Assets set to provide custodial services for Osprey Bitcoin Trust, renewed institutional interest in Bitcoin has drawn in fee competition and may also erode some of the premium that Grayscale Bitcoin Trust's shares have been commanding.
And while the competition on fees is welcome, as witnessed by how the ETF industry's fees were slashed as competition for assets brought them to near-zero levels, it could also add to the already high levels of volatility in Bitcoin.
Bitcoin's rally has seen the prices of Grayscale Bitcoin Trust and Bitwise 10 Crypto Index Fund soar well above the value of their underlying holdings. But in the absence of a Bitcoin ETF, which U.S. regulators had repeatedly rejected, these other regulated vehicles remain the easiest ways for institutional investors to get Bitcoin exposure without having to sign up with a cryptocurrency exchange or create their own digital wallets.
That convenience however comes at a high price. Given the notoriously volatile nature of Bitcoin, investors buying into these Bitcoin trusts typically have a lock-up period, and in the case of Osprey Bitcoin Trust, that lock-up is for a year before the shares in the trust can be sold in the secondary market.
A year in the cryptocurrency markets, as seasoned Bitcoin traders will attest, is several lifetimes in the traditional financial markets. Nonetheless, greater competition in the Bitcoin trust market should at least help to bring fees down and hopefully bring down the premiums that these trusts attract over their underlying assets, and in the medium term, that could drag prices down

.