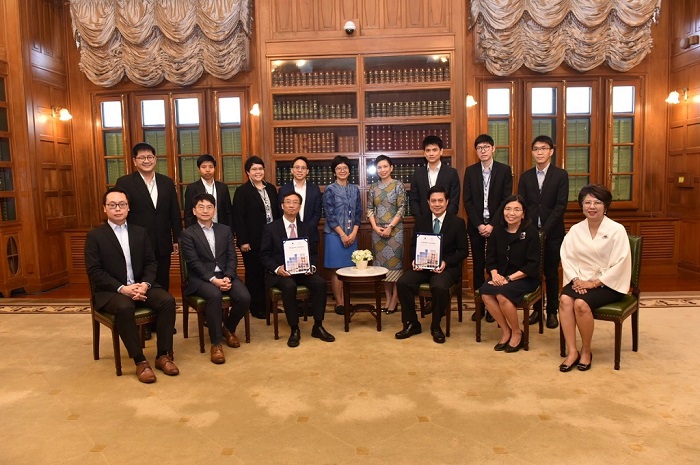 The Inthanon-LionRock Fintech project between the Bank of Thailand (BOT), Hong Kong Monetary Authority (HKMA), and ten commercial banks began their cooperation in May, last year. The project is a prototype for cross border remittance service using Central Bank Digital Currency (CBDC) and has now finally reached a constructive working product.
The test run has shown great result. Participating commercial banks, both Thai and Hong Kong, were successfully traded between THB and HKD without any intermediary. The project also included the introduction of Smart Contract enabling simultaneously real-time transactions.
The research project includes real-time transactions between monetary institutions, cross border transactions, liquidity management, and regulatory aspect. With these benefits, HKMA and BOT have decided to continue building on the current project's foundation for further development and use cases.
Edmond Lau, Chief Executive Officer of HKMA, has stated that the joint development with BOT was an important milestone. The project was an attempt to solve the problems in cross border transactions which is currently running on an obsolete system.
Mr.Mathee Supapongse, Deputy Governor of the Bank of Thailand, has added that this prototype project is not only solving the current problems BOT is facing but also will benefit other central banks and allow them to build on top of the Inthanon-LionRock 's success.
You may also want to read: Central Banks Initiated BIS to Create Central Bank Digital Currency (CBDC)