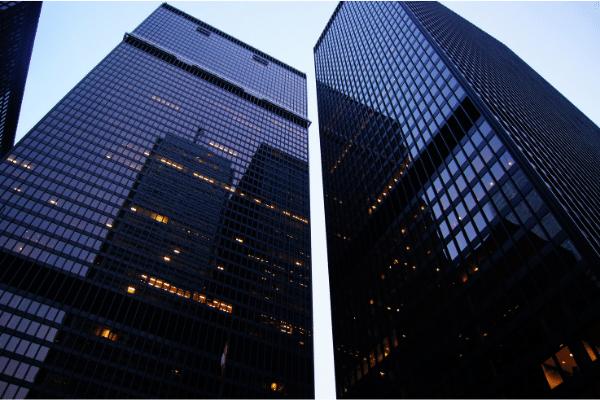 Small caps and meme stocks have underperformed over the last quarter compared to blue chips

Research suggests that more mature investors are filling the gaps left behind by retail speculators as the U.S. economy reopens and is shoring up the positions of blue chip firms
While the lemonade stand, garage band and goth phases of life may have been quaint, even cute at one stage, there's a time when everyone so-called needs to "grow up."
And for investors who had their induction into the financial markets through meme stocks on Reddit (an online forum and messaging board) and Twitter (+3.23%), that time may have come – or at least that's what some analysts are suggesting.
Retail traders whose frenetic buying sent stocks like GameStop (-4.33%) and AMC Entertainment (-0.61%) soaring this year, are now donning their sports coats and sipping their Chablis, as they soak up stocks of such venerable companies as General Motors (-1.22%) and Microsoft (+1.34%).
Or at least that's one explanation being proffered by the analysts at JPMorgan Chase (+0.12%) and VandaTrack for why the demand for small-cap U.S. stocks has cooled, with the S&P 600 Smallcap Index diving by about 5% since a record setting March.
Meanwhile, S&P's large-cap benchmark rallied by almost 4% over the same period, to an intraday record yesterday, with blue chip stocks leading the charge.
Is the era of the meme stock over?
Not quite.
While VandTrack has suggested that older investors with more conservative goals may be picking up some of the recent slack left by younger investors.
Vaccinations and a general reopening of the American economy has meant that retail investors have had more entertainment choices than perhaps say six months ago.
And although stocks are an investment, day trading can also serve as a form of entertainment, with the adrenaline rush of watching stocks rally and crash akin to making that trip to Vegas, which had been hitherto difficult to achieve because of pandemic restrictions.
But now that most lockdowns across the U.S. have been lifted, and restaurants, malls and public entertainment spaces have become available, retail investors, especially the young, have more options.
That doesn't mean however that they're likely to have given up their investing and speculative appetites yet though.
With slick user interfaces that gamify investing, retail trading apps like Robinhood and SoFi will continue to inhabit the smartphones of an entire investing generation – a previously unaddressed audience and a shift that is likely to prove durable.
Retail investors haven't yet swiped right on meme stocks either, as evidenced by the recent performance of some of the frothier IPOs.
And JPMorgan Chase strategists suggest that while some individuals may have turned towards larger companies, citing an imbalance of retail orders for ViacomCBS (-3.65%) (which fell sharply in the wake of the unwinding of Archegos Capital Management's leveraged trades on the stock) and General Motors, these traders continue to remain active in hot sectors like alternate energy and cryptocurrency, with Nasdaq ETFs still sparking interest.
But smaller caps in general have been losing ground and whether they will continue to do so is debatable.
While the bulk of investors will invest for the long term and day trading may have been more of a function of boredom because of pandemic restrictions than anything else, day trading in and of itself lends itself naturally to trading in more speculative small caps.
And it's likely that Robinhood and SoFi and many of the digital communities built around trading stocks from smartphones is likely to be a durable trend – retail day traders may really just be taking a break to head to the movies, instead of buying stock in the theater.