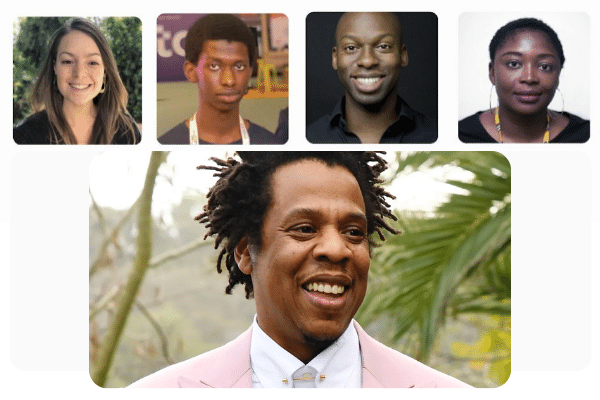 Jack Dorsey, the co-founder of Twitter and CEO of Block, announced that the board members of his Bitcoin development endowment has collaborated with influential hip-hop artist Jay-Z.
This move is part of their plans to contribute 500 Bitcoins (BTC) to set up an endowment, ₿trust, to fund bitcoin development — starting with the teams based in Africa and India. Dorsey said that he needed three board members when revealing his plan for a blind trust back in February.
Dorsey recently named four developers picked from a pool of 7,000 applicants: Carla Kirk-Cohen, Abubakar Nur Khalil, Obi Nwosu and Ojoma Ochai. All of them have promoted bitcoin development efforts all over Africa thus far.
Announcing the ₿trust board: @actuallyCarlaKC, @ihate1999, @obi, & @ojomaochai! I'm so grateful for you all and so inspired. 🧡⚡️🌍

They'll now work towards defining the operating principles as they think about how to best distribute the 500 bitcoin towards development efforts. https://t.co/jwbr4qQUZ2 pic.twitter.com/1MszEPdGKL

— jack⚡️ (@jack) December 15, 2021
Dorsey is known for his long-time support of Bitcoin, having added the world's largest cryptocurrency to his payment firm Block's balance sheet. Block was previously named Square before it got rebranded to signal a broader push into crypto. Moreover, the payment firm has an ongoing grant program that provides funding for the development of bitcoin technology.