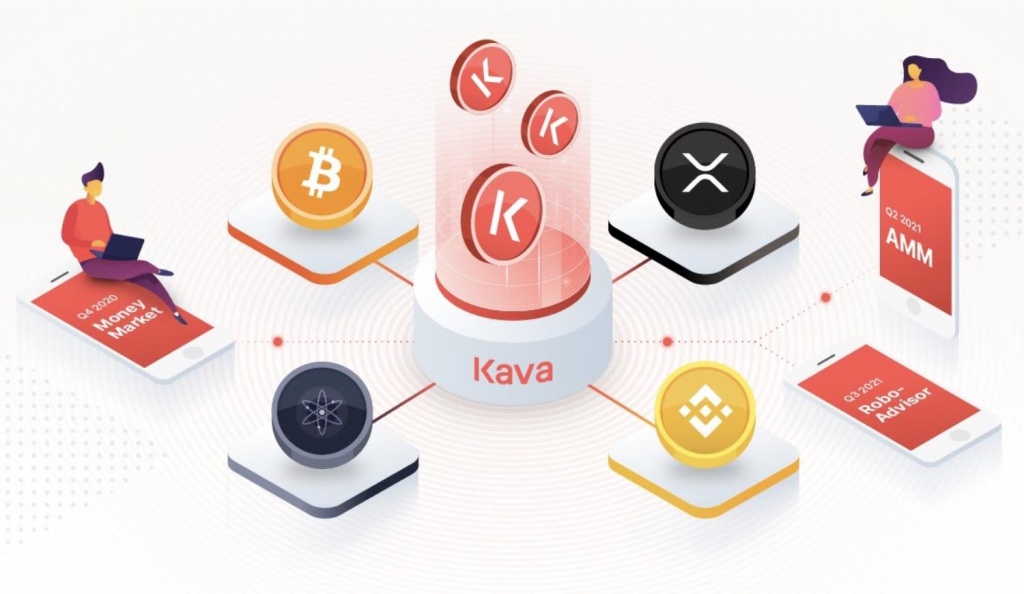 DeFi lending protocol Kava, backed by multiple crypto industry giants such as Binance, Huobi, OKEx, Kraken and Cosmos, has just launched its very first DeFi application – Harvest. Touted as the world's first cross-chain money market, users can stake Bitcoin (BTC), XRP (Ripple), Binance Coin (BNB), Binance stablecoin (BUSD), KAVA, and the USDX stablecoin on Harvest to earn interest, use as collateral to borrow assets or earn Harvest's proprietary governance token, HARD.
Kava obtained the Binance Launchpad Project of the Year Award this year and Harvest is Kava blockchain's first DeFi protocol as it jumps on the DeFi hype, where DeFi's massive growth has shown no signs of abating thus far. 
"Harvest leverages Kava's existing validators for security, bridges for cross-chain asset transfer, and partners services such as Chainlink oracles for price-reference data," the announcement reads, indicating that those who launch utilize Harvest will have access to the robust trading ecosystem that is already existent on Kava.
As with most DeFi protocol launches, Harvest comes with a governance token called HARD that will incentivize users in participating in the development and future direction of the project. It allows users to manage "key parameters" such as the setting of reward benefits or platform fees if any. Currently, the total HARD token supply has been fixed at 200 million, with 40% allocated to Harvest suppliers and borrowers, 25% to treasury, 20% to KAVA stakers, 10% to the Harvest team and 5% set aside for an IEO.
Internal testing and external audits will commence on September 21, along with the launch of the Harvest V1 testnet. Harvest V2 with expanded governance features will be launched at the end of this year in December.
Since the news broke, KAVA tokens saw a brief 9% gain from $2.36 to $2.59, before dropping 2.5% to trade at $2.51 according to CoinGecko at the time of writing.
Cover Imagae Courtesy: kava.io
You may also want to read: TVL on Uniswap Doubles to Almost $2 Billion in 3 Days