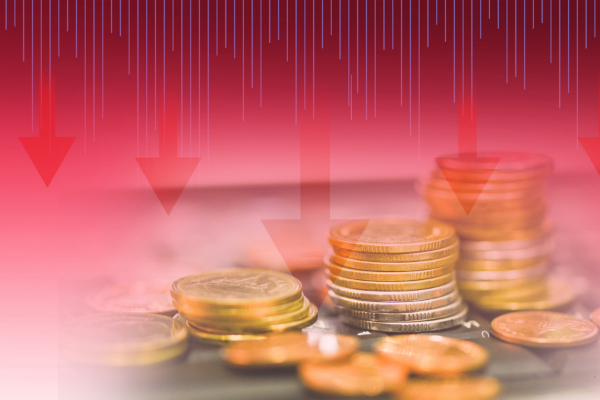 The recent major Bitcoin market pullback has not surprised much of the crypto trading community, as the bellwether cryptocurrency has been consecutively making higher highs without significant drops. Crashing to a low of $16,300 in the last 24 hours, Bitcoin has plunged 15%, sending its market capitalization spiralling downwards.

In yesterday's article, we explored the possibility of a significant consolidation period and price point before the end of the month. Today's result matches crypto personality Tone Vays' prediction of Bitcoin's price dropping at the end of November or latest in early December, which he revealed in an interview with Forbes.

According to data from CoinMarketCap, there were two significant cliffs between 8am and 5pm on November 26, where Bitcoin lost approximately $500 in the first drop, and then $1,000 in the second drop. Prices inched upwards marginally after in the next few hours, before diving back down to a low of $16,351.

Tone Vays and other crypto analysts posit that this is not the start of a bear market, and while Bitcoin has failed to test the $20,000 level on its first try, the buying pressure has not let up, indicating that a significant price rally will soon be upon the market. We may see this as early as the end of the year, and if not, latest by early 2021.

"A healthy correction is a mark of a well-functioning market, or at the very minimum, one that is reasonably rational. Part of the reason why Bitcoin fell so close to its all-time-high is that as it draws closer to that level, the risk-reward ratio shifts dramatically, with investors buying into Bitcoin at such levels more exposed to downside than upside," a representative of digital assets hedge fund Novum Alpha said.

"And part of that has to do with psychology as well. Before Bitcoin crosses its all-time-high, there seems to at least be a target, a goal to head towards, but what happens after it clears that level? Is that a new base or a ceiling? And many investors don't want to stick around in the Bitcoin markets to have that question answered – hence the selloff."
The good news is that the steep Bitcoin price drop did not have a severe impact on leading altcoins Ethereum (ETH) and Ripple (XRP), as both coins have managed to hold onto their growth margins for the week.