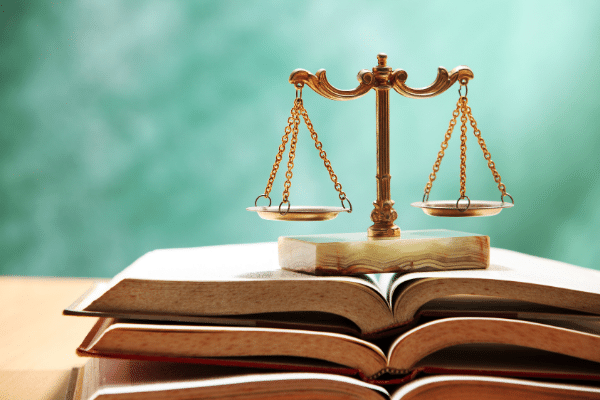 Regulatory scrutiny on cryptocurrency has ensnared the world's largest cryptocurrency exchange by volume
Tightening the screws on Binance would be retrograde, especially as the exchange has offered some olive branches to come under a regulatory umbrella
If nothing else, Changpeng Zhao, or "CZ" as he's known, the founder of one of the world's largest cryptocurrency exchanges Binance, walks the decentralized talk.
CZ doesn't own any real estate, having sold his apartment many years ago to buy Bitcoin, nor, in the Lambo obsessed cryptocurrency sphere, does he drive a car, preferring to use ride-hailing apps and has said on many occasions that he would rather have all his holdings in crypto.
Despite having hundreds of employees scattered across the world, Binance has no corporate headquarters to speak of, or any visible hierarchy, with even CZ himself fairly approachable, despite the well-meaning attempts of a cadre of gatekeepers around him who seek to restrict access.
Yet CZ has also been a pragmatist, recognizing that at some point, like it or not, Binance would reach a critical size that it could no longer continue to navigate the netherworld, with one foot in the cryptosphere and the other foot in the financial industry.
And throughout this time, CZ has been quietly pouring a substantial amount of money to beef up his legal and compliance team, even going so far as to enlist the assistance of former U.S. Democratic Senator and one-time ambassador to China, Max Baucus, as a policy and government-relations adviser.
Whilst Binance.com exists seemingly everywhere and nowhere, CZ also made investments to setup Binance "lite" entities that were regulated in various jurisdictions, including Binance.sg and Binance.us
But after the fiasco in the United Kingdom, where regulatory heavy-handedness saw the U.K.'s Financial Conduct Authority move to ban Binance Markets Limited, the U.K. entity which was set to be regulated, the Monetary Authority of Singapore ("MAS") is now giving closer scrutiny to the Binance Asia Services Pte. Ltd. ("BAS"), the Singapore-regulated branch of Binance.
BAS operates under what's known as a "regulatory sandbox," where Singapore's regulators provided a grace period for the company to operate while MAS reviews its digital payment token services license.
From Beijing to Brussels, Binance is coming under increasing pressure as the cryptocurrency sector faces greater regulatory scrutiny.
With regulators deeply concerned that cryptocurrencies could be used to facilitate money laundering and fraud, even Binance, which has at least made some attempt at being regulated, is getting caught in the dragnet.
The move is unfortunate because for all intents and purposes, there is very little to stop Binance from carrying on with its business as usual.
That the world's biggest cryptocurrency exchange by volume is willing to at least engage with regulators ought to have been an opportunity to gain unique insight into the space and perhaps find feasible means to regulate it, if so desired.
Binance itself is being probed by several regulatory agencies, but regulators may struggle to determine where the company is even legally domiciled – while early suggestions were that Binance was registered and regulated in Malta, a quick search of the company register there yielded no results.
Singapore issues digital payment token service licenses under its Payment Services Act, which was intended to be a means of regulating the nascent cryptocurrency industry, whilst still providing plenty of regulatory breathing space for fintech innovation.
Binance is said to be seeking a license under Singapore's Payment Services Act, that would help legitimize its operations in Singapore, which has emerged as the cryptocurrency capital of Asia.