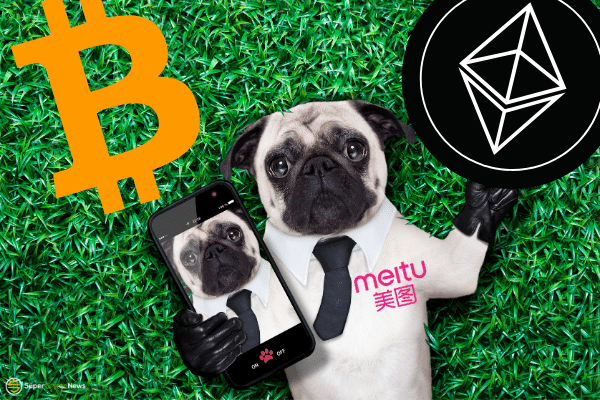 China-based tech firm Meitu has made a public announcement about its purchase of 16,000 ETH for $28.4 million and 386 BTC for $21.6 million.
At the time of announcement, the firm has accumulated a gross amount of US$90 million worth of cryptocurrencies in purchase.
According to the document, the acquisition of the digital coins was funded with the cash that came from the group's existing cash reserves other than any remaining proceeds from its initial public offering.
The higher ups of the company believe that blockchain technology can potentially shake up the existing financial and technology industries, much like how the mobile internet has affected the PC internet and many other offline industries. Although the blockchain industry is still fledgling like the mobile internet industry back in 2005, the directors are seeing potential in its value.
By assigning part of the company's treasury in cryptocurrencies, it can serve as an alternative to holding cash in treasury management, especially when cash is susceptible to depreciation pressure as money supply by central banks all over the world increases rapidly.
The firm aims to use this as a demonstration to investors and stakeholders that it strives to embrace technological advancements, and thus making its way into the blockchain industry.
In spite of all that, the company is not oblivious to the fact that cryptocurrency prices are highly volatile in general. Which is why the board currently decided to invest in Ether (ETH) and Bitcoin (BTH), the two largest cryptocurrencies by market capitalization. The board believes that the move should improve shareholder value in the long run.
Previously on March 5, 2021, Meitu had purchased 15,000 units of ETH and roughly 379 units of BTC for $22.1 million and $17.9 million respectively.
[ Read more: Public Listed Hong Kong Company Invests in ETH and BTC ]
[ Read more: Are We Finally Resuming The Bull Run? ]