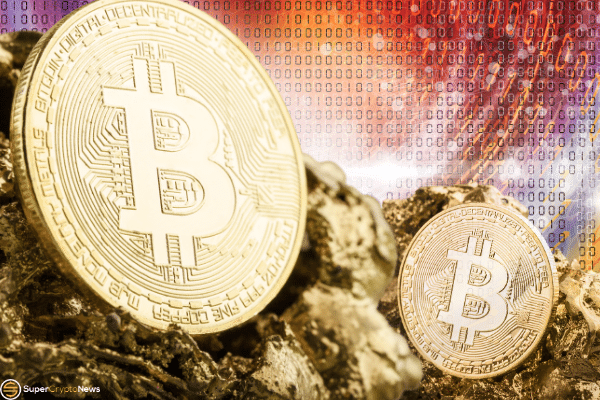 There are many Bitcoin HODLers out there but each HODL has varying degree of faith and conviction on how far Bitcoin can go. In a recent CNBC interview, MicroStrategy's CEO Michael Saylor said that Bitcoin's market cap may go up to US$100 trillion.
$100 trillion. That is a mind boggling number to digest. It would mean Bitcoin would need to be around $5 million per Bitcoin. It may take ten or twenty years or it may also never arrive at that market cap.
As Bitcoin market cap increases, volatility should start to fall and will attract even more funds and big cap traders to enter the market. Saylor also mentioned that Bitcoin will flip gold in market cap. This maybe the first milestone for Bitcoin, a milestone which will bring about a tectonic shift in the status of Bitcoin in the financial market.
In another development, Ark Investment's Cathie Wood has expressed her bullish view on Bitcoin. Ark is one of the largest investor in Grayscale Bitcoin Trust.
With more and more "smart" money investing into Bitcoin, it would make sense for them to control as much of the digital asset as possible. Bitcoin's finite supply is fixed and blockchain makes the wallets' holdings transparent. This makes the whole "game" easier for the big boys. Every dip is a buying chance for them.
[ Read more: Elon Musk and Michael Saylor Have Something in Common ]
[ Read more: MicroStrategy To Buy More Bitcoin with Debt ]