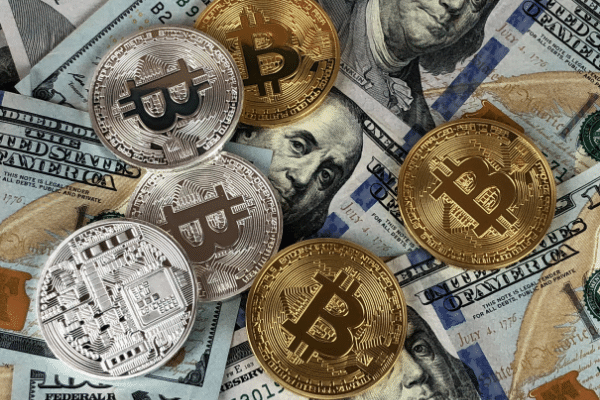 Bitcoin flash crash now looking increasingly to have been caused by large levels of leverage 

Velocity and magnitude of drop and recovery show just how underdeveloped the rails which support cryptocurrency trading are
"It'll make you curse, but it's a blessing
You'll lose your shirt within a second
You'll be coming back, back for seconds
With your plate, you just can't help it."
– Lyrics adapted from Ava Max's, Sweet but Psycho, off the album "Heaven & Hell"
© 2018 released by Atlantic Records
Investors licking their wounds from the panic-selling in cryptocurrencies over the last 48 hours will want to take stock of the carnage as cryptocurrency markets have rebounded since.
What's now being dubbed as the Bitcoin "flash crash" has exposed how systemic issues under the surface of the cryptocurrency market, fueled by ludicrous amounts of leverage have all combined to exacerbate extreme episodes of volatility.
Plunging by over US$10,000 in less than an hour on Wednesday, Bitcoin lost more than 30% of its price at one stage before rebounding just as violently – if the Bitcoin chart was a roller coaster, the G-forces alone would kill a human being.
But the scale of the losses and the violence of the recovery over such a short period of time, coupled with the frenetic nature of cryptocurrency trading, illustrate how even as the digital asset industry has grown rapidly, the plumbing that supports the market remains clunky and susceptible to stutter and shutdown during unusually busy periods.
Two of the highest-profile cryptocurrency exchanges Coinbase (+3.83%) and Binance, suffered technical outages during the shakeup on Wednesday, while some analysts are blaming a heightened use of leverage as contributing the velocity and magnitude of the fall and rebound in prices.
In established asset markets, traders use cash as collateral to finance leveraged bets, but with cryptocurrencies, Bitcoin and Ether can be pledged for leverage, which is why if Bitcoin falls heavily, leveraged bets and margin calls get unfolded quickly and have a cascading effect.
Bitcoin falls, so there's not enough margin to post for another leveraged bet with other cryptocurrencies, which in turn fall, leading to more liquidations.
That self-reinforcing cycle, which prompted widespread selling, helped to highlight a number of systemic issues against a backdrop of bearish sentiment that didn't help either.
Between Elon Musk's tweets throwing shade on Bitcoin's lack of ESG chops and an unfortunately-timed reminder from China's financial industry association to its members not to dip their toes in the cryptocurrency pool, sentiment was already fragile.
Sam Bankman-Fried, CEO of cryptocurrency exchange FTX suggests that the initial unrelated spark, which was the liquidation of some US$20 billion in bets that Bitcoin would rise, were likely liquidated, but sparked a cascade because of the leverage.