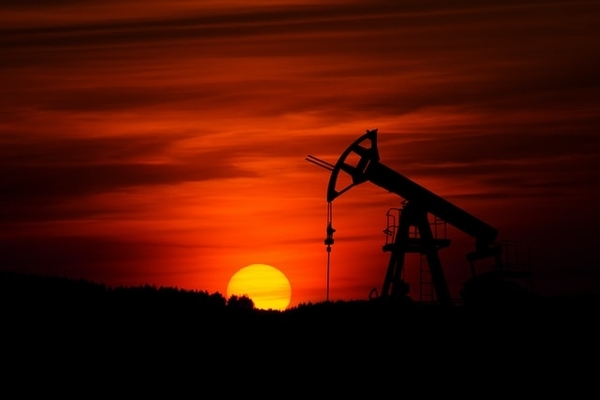 On the night of April 20, the WTI crude oil futures fell 300% to uncharted territory and were briefly traded in the negative at -$40 per barrel for the first time since oil futures were introduced back in the 1980s.
Yes, you read that correctly. How do oil prices in the negative work? What this means is that suppliers will actually have to pay to claim your crude oil in May. The cause of this unprecedented price action has been attributed to the demand shock caused by the sudden economic slowdown in this period, as production lines across various industries have come to a complete halt.

Meanwhile, on the supply side, oil production simply cannot be turned on and off as easily as you would with a water tap. Suppliers sometimes have to continue drilling and producing even if that means they are losing money. This is especially so for the Shale Oil producers in the United States, who are reportedly experiencing increased production costs at approximately $40 per barrel.

The severe drop in oil demand has caused excess supply to flood the market and tankers all over the world are being filled to such high levels, that oil producers may have to begin disposing of the surplus by method of burning.

Cryptocurrency, especially Bitcoin, is being regarded as a commodity just like crude oil. This black-swan event in the oil industry can give us some valuable lessons as to why Bitcoin scarcity is actually a beneficial thing.

The fixed and predictable supply of Bitcoin means that investors will never experience an oversupply. Everyone knows exactly how much and when new Bitcoin is going to be mined. Moreover, the dwindling supply of Bitcoin caused by the block reward halving will create a supply shock every 4 years. Assuming that demand for Bitcoin remains more or less consistent, with the Bitcoin supply cut in half, prices will inevitably rise.

The highly transmissive COVID-19 virus which could contaminate bills and banknotes has driven certain consumers to adopt digital payment methods, including cryptocurrency, over physical cash. Some merchants and e-commerce platforms are also opening up payment options to accept cryptocurrency in these times, such as Shopify.

BTC continues sideways

Bitcoin has been trending sideways for most of April. The trading range is clearly established between $6,385 and $7,200. Traders can find the opportunity to make small trades within this range. For the price to flip bullish again, Bitcoin has to decisively break above $7,400 and regain the pre-March crash level at $8,000.

The SCN30 Index has been faring better than Bitcoin. The basket of specially curated Altcoins began the month at 103 points, then continued to make its way up to the monthly-high at 136 points and is trending at 122 points at the moment of writing. This clearly indicates that top Altcoins are outperforming Bitcoin as more money is flowing into them.
Learn more about SCN30 Index here.
Read more about our weekly SCN30 Index analysis here.