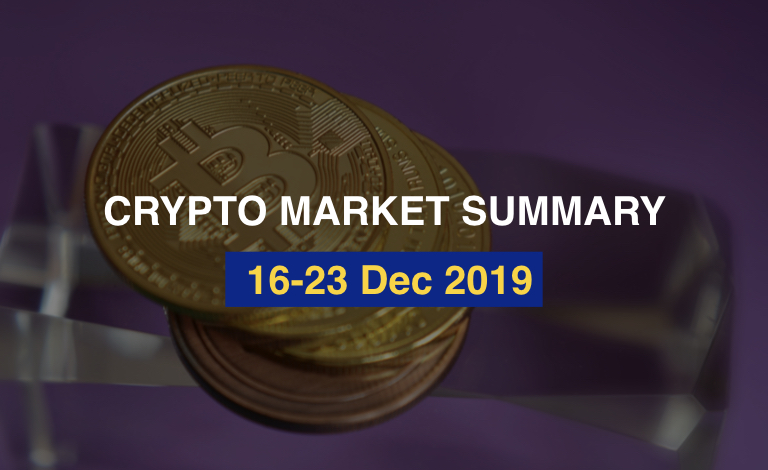 According to a report by Bloomberg, the Binance Coin (BNB) has outperformed Bitcoin and popular altcoins in the market in 2019 as the year comes to a close. It has generated approximately 150% returns since the beginning of the year. The news media has also highlighted a trend in Bitcoin holdings, where whales – referring to traders or investors who hold a large amount of Bitcoin (1,000 to 1,000,000) – now own 42.1% of the overall Bitcoin supply. This is slightly less than a 5% increase, as compared to two years ago. It is likely that institutional investors, or large exchanges such as Coinbase, hold a significant amount of Bitcoin as well. 

This is a cause for concern as "large players holding crypto" can "easily push the price (of Bitcoin) down, which makes the market susceptible to rapid swings," said John Griffin in the report, who is a finance professor at the University of Texas and an expert on crypto market manipulation.

Bitcoin
Overview: Sideways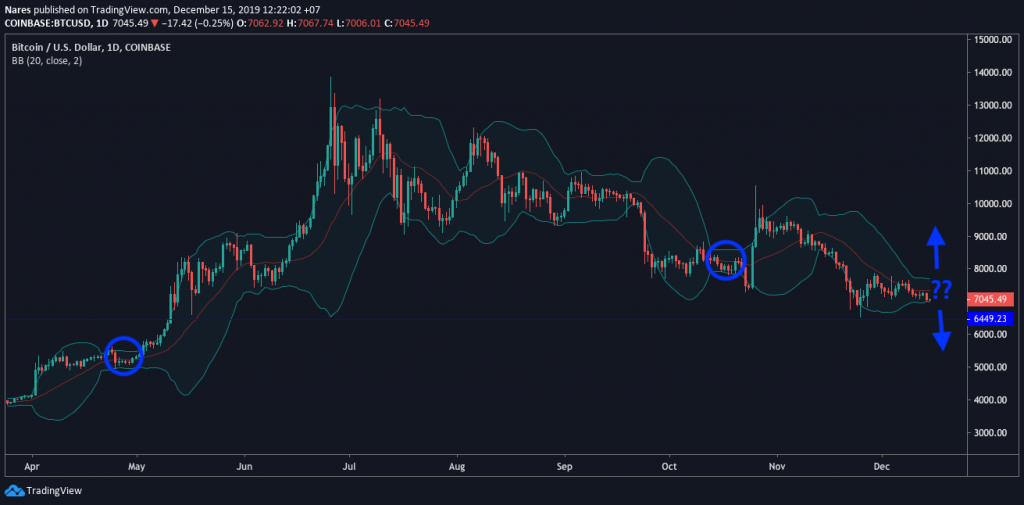 From the chart above, using an analytical tool such as the Bollinger Band can help you indicate a forecasted range of price fluctuations based on current market price data, specifically the coin's 20 day simple moving average (SMA). It can be seen that Bitcoin's price has started to contract again, and this indicates that prices will change significantly soon. However, if bitcoin's key support remains at $6,500, it is possible for Bitcoin to gain strength in the coming week. The medium-term resistance level is high at around $10,000.

Ripple
Overview: Sideways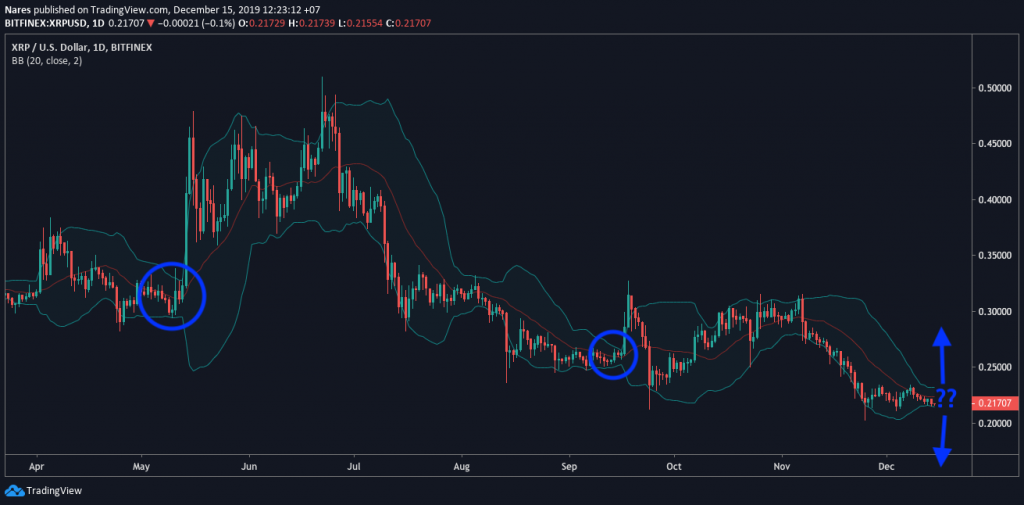 Using the Bollinger Band on Ripple, we can see that the line is compressed. According to historical statistics, it is possible for an upcoming sharp rise in price. While XRP experienced the worst returns this year, as seen from the same report above, this may be an excellent buying opportunity for long-term investments. Despite its poor performance, Ripple has been steadily and consistently building strong partnerships worldwide and even expanding into Thailand and Australia recently.