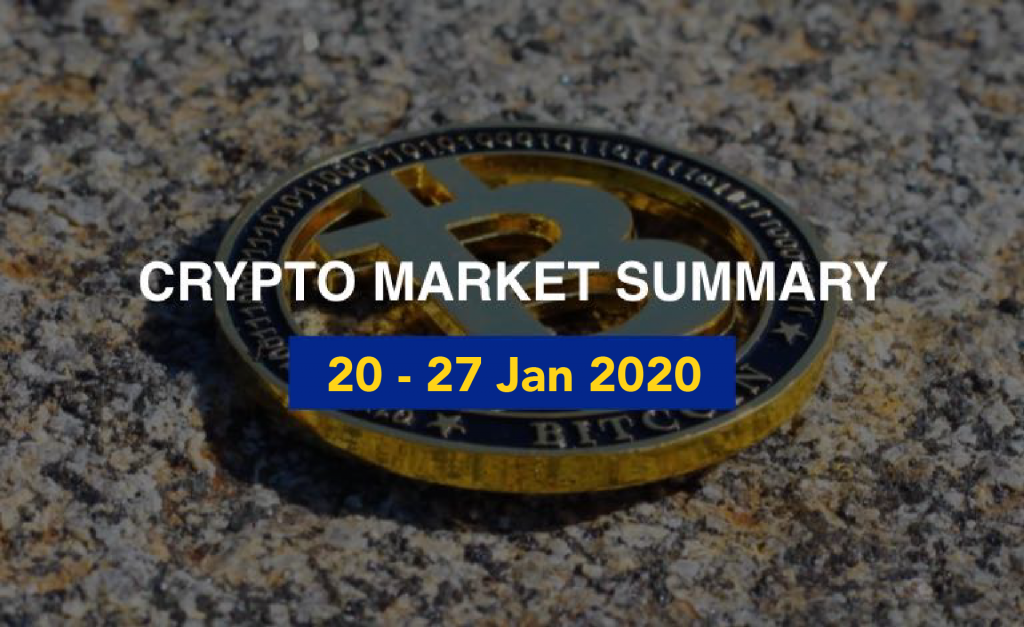 The past week has been a stellar (no pun intended) week for cryptocurrencies, with almost all major cryptocurrencies ending in positive territory.
And perhaps the runaway story for the last week has to be Bitcoin Satoshi's Vision (BSV).
You will no doubt have noted from our analysis two weeks ago, recommending a BUY for BSV. Regardless what you may think of BSV's co-creator Craig Wright or BSV in general, a quote from Deng Xiaoping, one of China's visionary leaders who instituted the market reforms that led to China's economic miracle, may provide some clue as to our position on BSV, "It doesn't matter if the cat is black or white, so long as it catches mice, it is a good cat."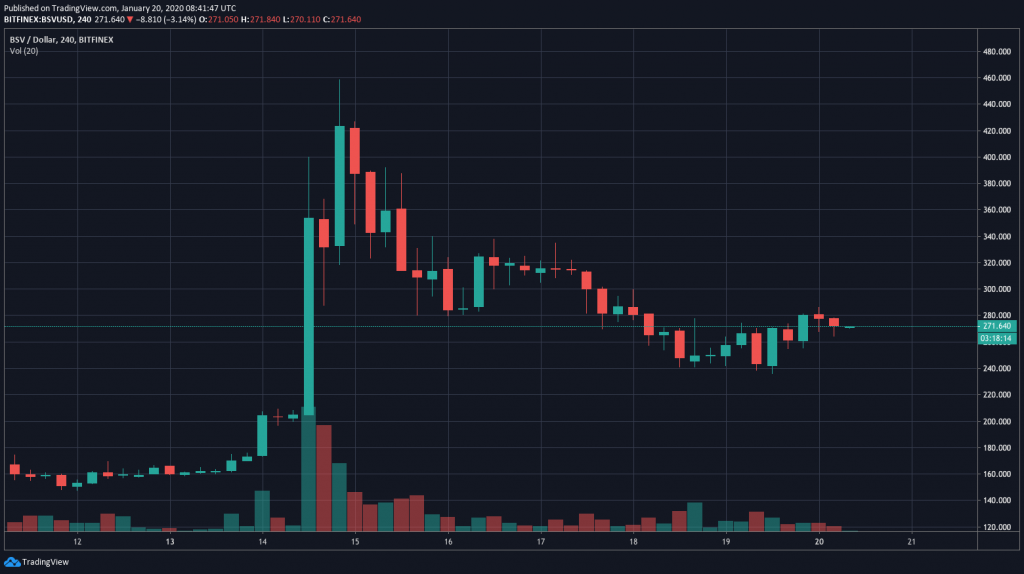 Two weeks ago, with most cryptocurrencies trading range bound, BSV, hovering around US$110, was a signal to us that a bullish upturn could be expected in short order, with profit taking at US$180, US$220 and US$280. 
Ultimately BSV shot through to US$360 and trading discipline would have captured those profits, because it's not possible to catch the highest peak in any strategy. 
In an internal note to clients during that time, we also suggested that BSV would test US$400 before coming crashing down to US$280, again, our charts were accurate in predicting this movement. 
BSV has since crashed to below the US$280 level of support and we expect that over the course of the next week, it will trade sideways, with a wide band from US$240 to US$280. If US$280 breaks in the coming week, BSV will test US$300. At current levels, BSV represents too poor a risk-reward trade off to recommend any trading, especially given that the amount of derivatives available for BSV are limited, making shorting the coin challenging.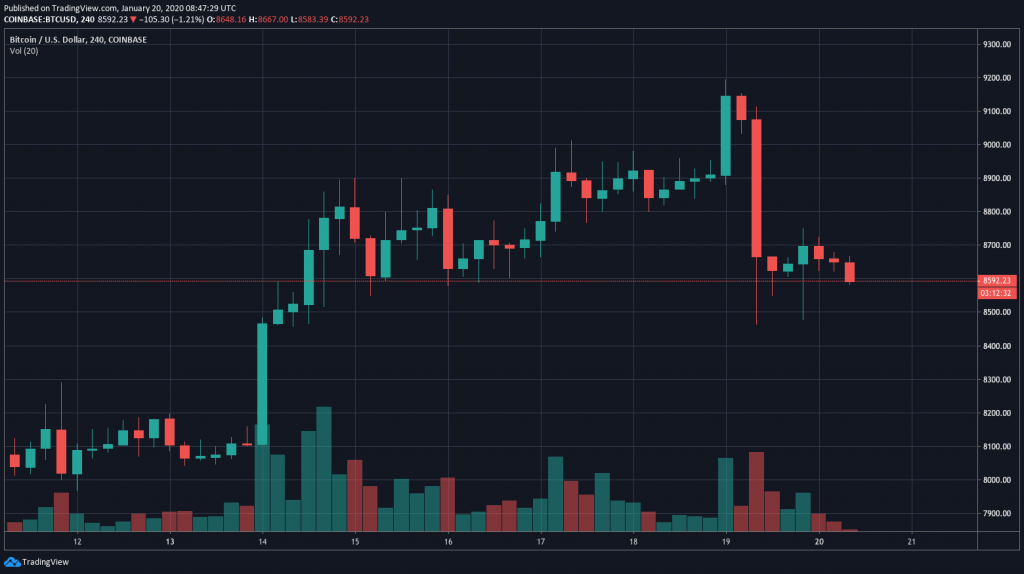 Bitcoin on the other hand tested US$9,000 for the first time since early November 2019, but don't expect US$9,000 to be breached unequivocally anytime soon as traders take stock of the implications of an expected "halvening" boost, much of that has already been priced into BTC. 
Instead, expect BTC to continue to trade rangebound over the next week, with a strong resistance at US$8,800 and strong support at US$8,500. In that vein, Ethereum will continue to trade within a tight band of US$160 to US$180, with strong support at the lower level and strong resistance at the upper band. Traders can expect a predictable return strategy trading off the volatility between these two bands. 
Looking ahead, expect that most coins will trade sideways, with limited gains as the market gets its footing and ahead of the Lunar New Year holidays, with diminished trading volumes as mainland China and the rest of the Lunar-centric world, including Japan and South Korea, go off to celebrate their holidays. Expect diminished trading volumes and constrained volatility.
You may also want to read: Bitcoin Shows Strong Correlation with Other Safe Haven Assets