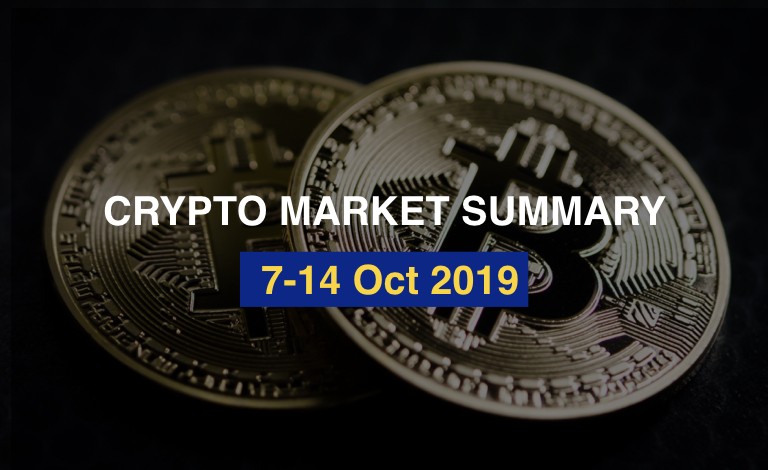 All that goes up must come down – The crypto market has seen its fair share of huge rises and falls throughout the year, and when Facebook's Libra was announced, its debut was arguably strong, especially when backed by prominent financial industry giants in the Libra Association. Many experts also anticipated the acceleration of cryptocurrency mass adoption due to Facebook's extensive reach and audience.
Fast forward a few months and Libra's development trajectory has been moving downhill since, hitting regulatory hiccups worldwide along the way and experiencing delays in their roadmap.
Just last week, news of PayPal's withdrawal from the Libra Association was announced, and in the face of the current stalemate between Libra and financial regulatory bodies all over the world, it is possible for other members of the association to follow in PayPal's footsteps. PayPal's withdrawal has contributed to the weak market sentiment this week, and created pressure on the crypto market overall.
Bitcoin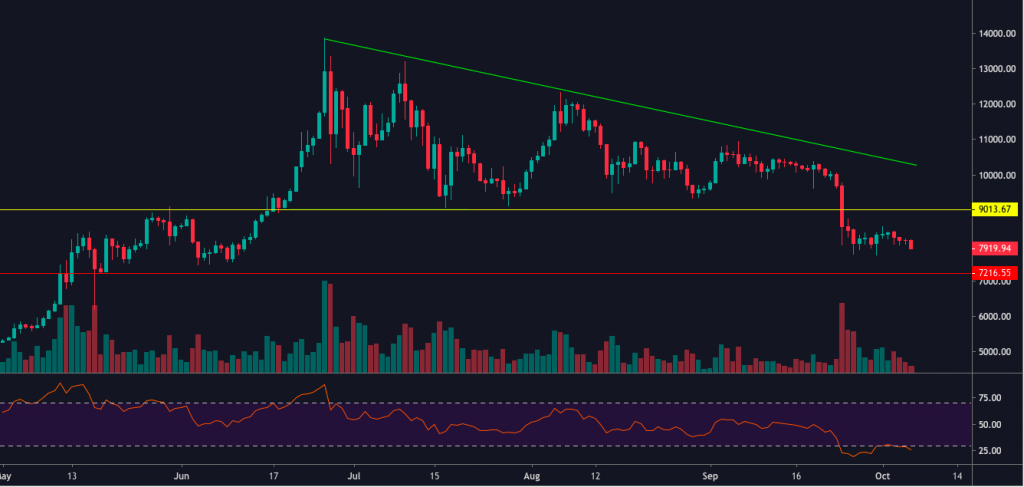 Overall: Downward trend
After a sell-off, Bitcoin's price fell under US$9,000 in the past week. Bitcoin prices moved within a narrow range, which resulted in an obvious downward trend. It is likely to move this way in the short term until it rises above the green trendline or US$10,000 per coin. Bitcoin's relative strength index (RSI) is oversold, which could result in a brief price bounce. However, investors are advised to look for any factors to support a possible rebound and continue to break to the upside.
The suggestion for this week is that investors keep an eye on resistance level at US$7,200. What investors can do is speculate on the short term but hold back on long-term investments.
Ethereum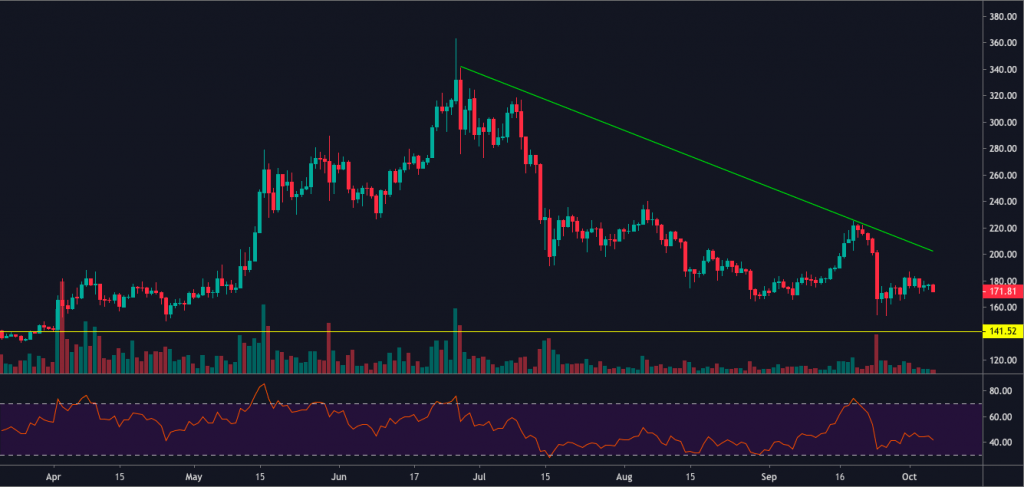 Overall: Downward trend
Ethereum is on a downward trend. Although the prices are increasing, its support remains at US$140 (yellow line). Resistance is at US$200, which is the green trendline, an indicator of the main trend. If it surpasses the green level, then ETH price will rebound.
For this week, investors are suggested to keep an eye on the support level at US$160. If it does not fall below the line, this may be a buying opportunity and traders may be able to speculate for returns.
You may want to read: