One of the joys and perils of being in the cryptocurrency markets is that there is never any room for complacency.

And nowhere was this more obvious then the bloodbath roiling cryptocurrencies over the last several days.

To be sure, a keen observer of cryptocurrency markets would have seen this coming a mile away.

When the Chicago Mercantile Exchange and the Chicago Board of Exchange launched their cash-settled Bitcoin futures contracts at the nadir of cryptocurrency fever in 2017, the move sent Bitcoin careening downwards from US$19,000 (so close!) all the way to US$12,000 in only five days.

So when Bakkt's physically-deliverable Bitcoin futures contracts became available for trading this past week, astute traders prepared for the cryptocurrency markets to be hammered and acted accordingly, sending Bitcoin, which had seen its first green shoots off a strong support above US$10,000, crashing through several support levels in as many days.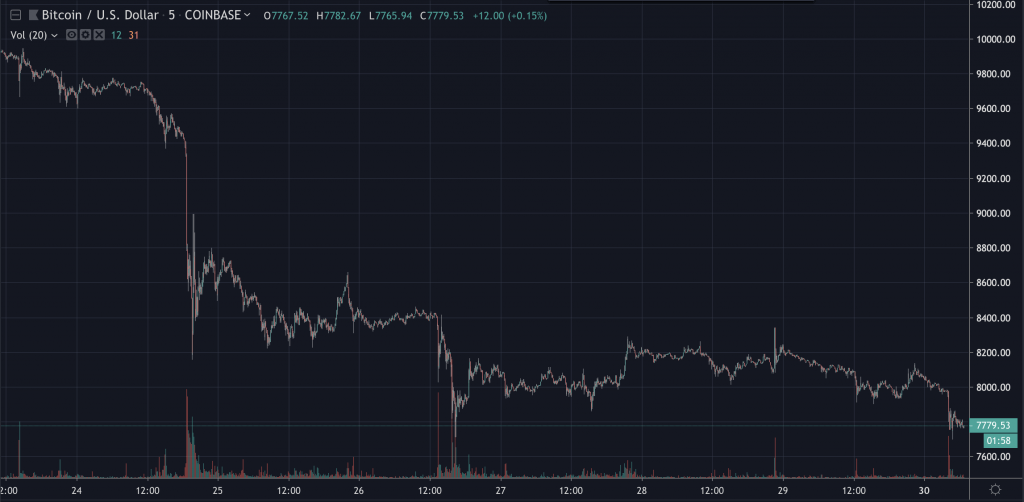 At the time of writing, Bitcoin remains but a hair's breadth above US$8,000, a level of support which at this stage at least could go either way as both sellers and buyers are evenly lined up.

With Bitcoin's halving (or halvening if you will) just on the edge of the horizon, to call Bitcoin's demise at this stage may be premature and there is more than a section of the cryptocurrency investing population that is betting on scalping some gains in the coming months.

Against this backdrop, is it time to reconsider the true effects of Bakkt's fully-regulated and physically-deliverable Bitcoin futures contracts?
For more analysis, please read the analysis of Patrick Tan, CEO and General Counsel of Novum Global Technologies here.
You may want to read this: