Bitcoin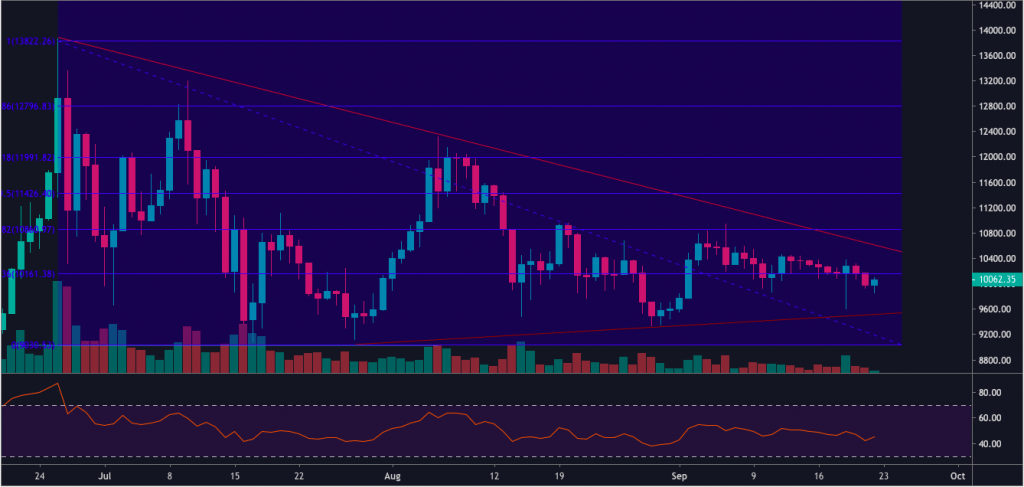 Overall: Sideways
Prices of Bitcoin has been moving sideways in a narrow range for the second week. It is difficult to make profits in the short term in these market conditions. It may be a strategic decision to delay investing in Bitcoin until the price action becomes clearer. It is expected that the prices of Bitcoin could soon witness a big move in either direction. The key support line is at $9,000.
Ethereum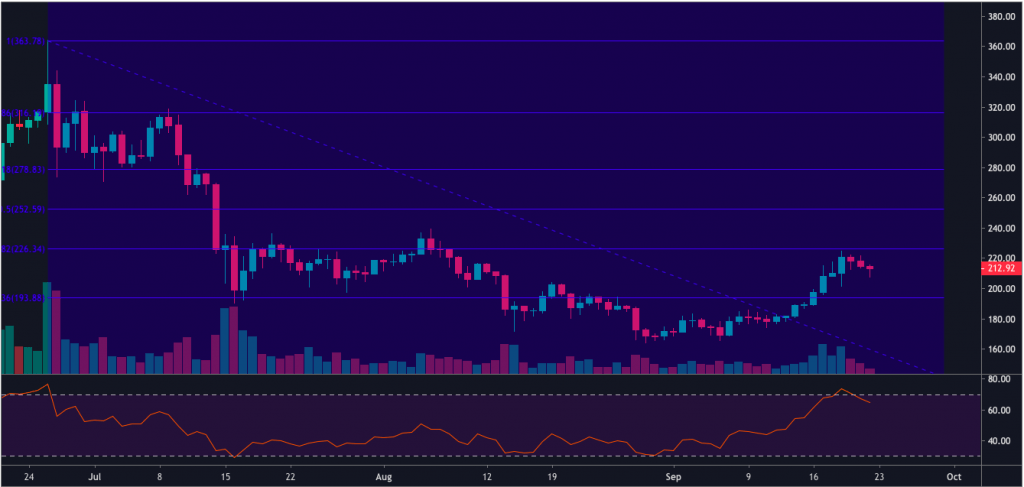 Overall: Short-term uptrend
In the past week, ETH had a better performance than BTC. ETH experienced a short-term bullish run before it was sold out at the significant resistance line of $220. In the short term, it may continuously gain momentum in a drastic sell-off due to speculation. Moreover, ETH's relative strength index (RSI) enters the overbought zone with short-term support at $190.