Dear readers, today I will be officially kickstarting a new segment within SuperCryptoNews. Previously we have also done simple reviews on various blockchain "products" on the market, after receiving some feedback from you guys, we will be including some metrics indicators in the product reviews. Before I begin the product review, here are some disclaimers:

I am just an everyday user based in Singapore
These reviews are meant for new/amateur crypto users
DO NOT TAKE ANYTHING AS FINANCIAL ADVICE, EVERYTHING MENTIONED IS SOLELY AN OPINION
First on the list will be "Crypto.com AKA MCO". So what is Crypto.com? Crypto.com was formerly named as Monaco, they raised over 26 million US dollars during their ICO back in mid 2017 prior to the Bitcoin boom. MCO is started with a mission to accelerate the world's transition to cryptocurrency, having cryptocurrency in every wallet. Being one of the early birds, to date MCO has a suite of fully functioning products such as:
1. Crypto wallet
Users are able to buy crypto through debit, credit card or crypto, send crypto to peers on the app, convert crypto to fiat and withdraw crypto to an external wallet. With a total of 7 different fiat currencies and 47 cryptocurrencies, users can access, manage and spend their crypto. All transactions executed within the app has no fees and are instantaneous.
2. "Debit" cards
MCO cards are preloaded with fiat converted from crypto directly within the app. This process takes no more than 10 secs, not only is the process fast and seamless but it simply like any traditional debit card.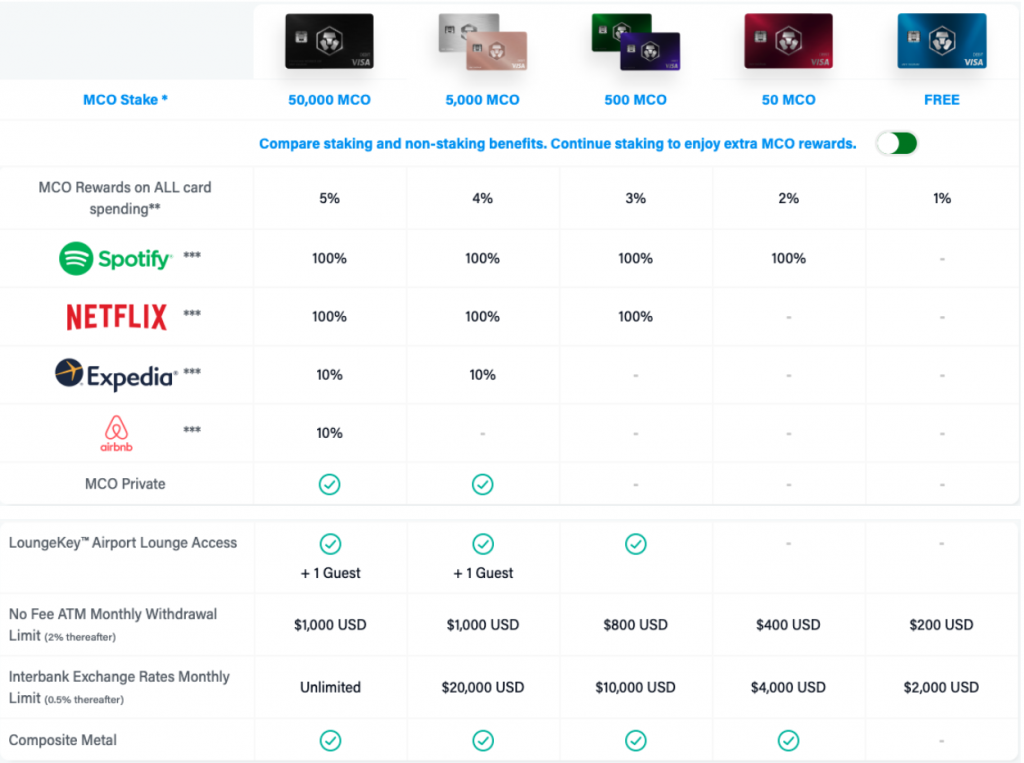 Shown above are the benefits the user will be able to enjoy after staking MCO tokens. The benefits range between 5 different tiers depending on the amount of MCO tokens staked.
3. Crypto earn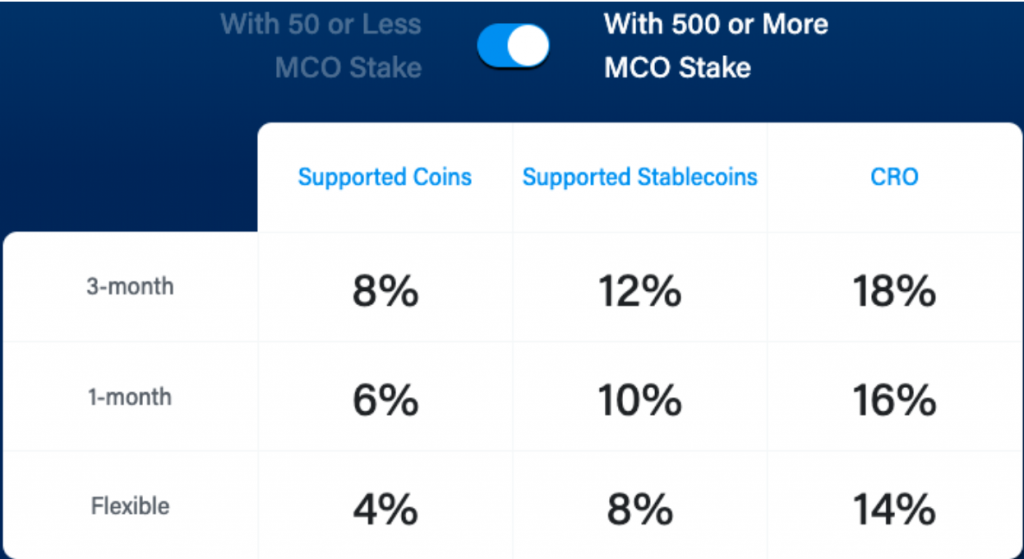 The table above shows the different returns given when users deposit their crypto into crypto earn. Similar to a fixed deposit or putting money in the bank, users are able to receive a fixed interest. However, these interest rates are differentiated by different lock up periods as well as a prerequisite of staking MCO tokens.
4. Crypto invest
As the name suggests, it allows users to invest with a minimum of US$20 with a preference in different risk level portfolios. However, due to regulatory requirements, Crypto Invest is currently not available in the United States of America, Hong Kong, Singapore, and Switzerland. Therefore, I do not have information or experience with it.
5. Crypto Pay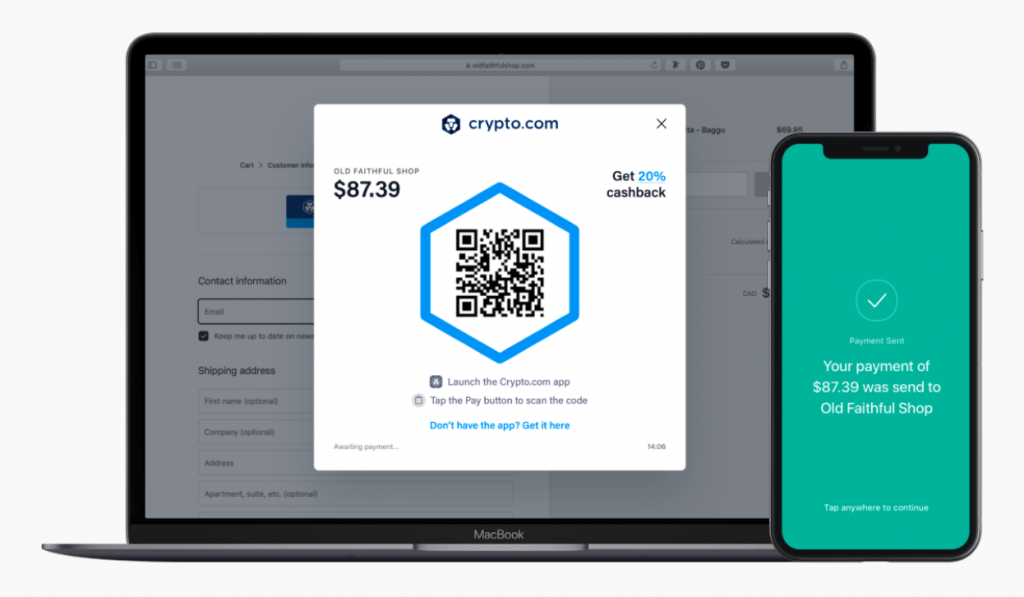 Crypto pay is a merchant-consumer payment solution where merchants and consumers are able to save on processing fees. Users are also able to get cashback in tokens when paying using crypto pay.

I will conclude this review with a few defined metrics based on my assessment.

User Experience: 9/10
Blockchain Integration: 4/10
Affordability: 9/10

You may want to read: