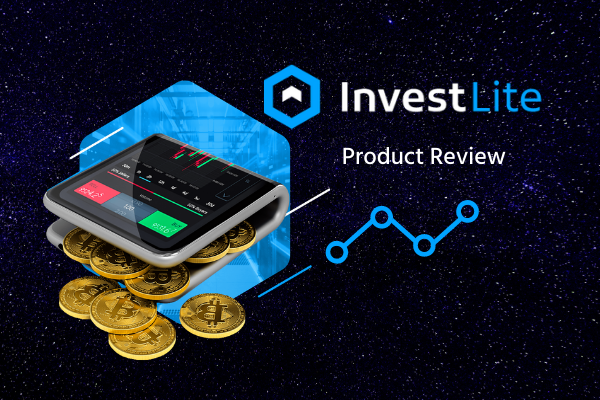 Company Background:
InvestLite was incorporated as Bayline Global World Ltd (SC517838) on 13 October 2015, based in the United Kingdom and currently regulated by IFSC (International Financial Services Commission) in Belize. Their license can be verified on the IFSC search registar. (https://www.ifsc.gov.bz/license-verification/)

Account Opening:
Opening an account is a breeze compared to most online brokerages, there is minimum information required for it's primary screening just ensuring jurisdiction restrictions that may be applicable. You may skip submitting documents to open your account first and choose to submit your documents later.

There are three account types available: Silver, Gold, and Platinum. There is very little difference between them, with leverage of 1:200 to up to 1:500 for Forex markets and swap discounts which seems to be the primary differentiator.

Other features such as VPS (Virtual Private Server) which gives you a slight edge in speed to execute orders and a dedicated account manager may not be a game changer for the average user.
Deposits & Withdrawals:
InvestLite accepts deposits in multiple currencies through VND, IDR, MYR, THB, PHP, LAK, MMK, KHR, ZAR and USD. Visa and master credit or debit cards are accepted as well for USD and ZAR deposits.

Withdrawal requires verification of the beneficial owner which InvestLite will request for additional documentation to verify the deposit method and address before processing with the withdrawal. Withdrawals can be done in bank or credit card and processed within 7 business days.

Trading Fees:
InvestLite offers low spreads specific to each individual product, indicative list here (https://www.investlite.com/en/trading-accounts)

Other Fees:
InvestLite does not have a web page dedicated to fees, some of the fees we've found are hidden in documents, though have a page dedicated to legal documents. (https://www.investlite.com/en/legal)
Withdrawal Fees of EUR 50 if no trading activity or insignificant position placed.
Account inactivity fees (no trades for over 61 days) from EUR 160 to a maximum of EUR 500
Products Available:
CFDs on assets such as:
Cryptocurrencies (5 pairs with USD, EUR, GBP, leverage up to 1:2)
Forex (Only 7 major currencies, leverage to 1:500)
Indices (US, Europe and China, leverage up to 1:125)
US Stocks (NYSE, NASDAQ, leverage up to 1:50)
Commodities (Leverage up to 1:125)
Metals (Gold, Silver, Platinium)
Trading Interface:
InvestLite uses the MT4 or MetaTrader 4 trading interface, the go to for online brokers that do not use their own in house trading engine. MT4 supports MQL5 allowing you to integrate third party services such as Expert Advisors (EA), automated trading software and trading signals to your InvestLite account.

MT4 supports candlestick data of up to 1 minute, you can insert commonly used indicators that have been preloaded, buy and sell with preconfigured amounts and prices in one click.

MT4 also has mobile apps available on both iOS and Android. Though it might look dated and due for an update, this is on MT4 to update their software. Nonetheless it still works.

Research & Screeners:
A screener powered by SignalCentre is available for Forex and Indices. You can get suggestions on entry prices, stop loss, take profit levels from the screener and even set alert on your favourites. Useful for those who need trading ideas without extensive research.
A series of video tutorials on MetaTrader is also available on the website for the uninitiated. This is especially useful to beginner traders as MetaTrader can be confusing and difficult to navigate from the get-go.

Customer Support:
Customer Support is easily accessible on every page through an anchored button that follows you throughout the platform. The primary mode of assistance is first directed to the FAQ for users to troubleshoot issues themselves immediately.

Live chat response time was under 3 minutes, relatively fast to get in touch with someone for assistance even without a dedicated account manager, you can still get issues resolved faster than most platforms.There is also a number you can call though it'll still be much faster to resolve through live chat, it is another good to have alternative.

Closing:
InvestLite offers much higher leverage on the gold account (up to 1:500) compared to the industry standard (1:200) on FX makes it very attractive to intraday traders. Its acceptance of a wide variety of currencies and payment methods from emerging economies is useful especially in regions with high bank conversion fees that salt away deposits compared to brokerages only accepting USD.

Using MT4 for its trading interface also makes the transition for experienced traders effortless as they will be greeted with a familiar interface and could access InvestLite's products without changing much of their workflow or lose access to tools.
*This article was sponsored by InvestLite
You may also want to read: [Product Review] PrimeFin