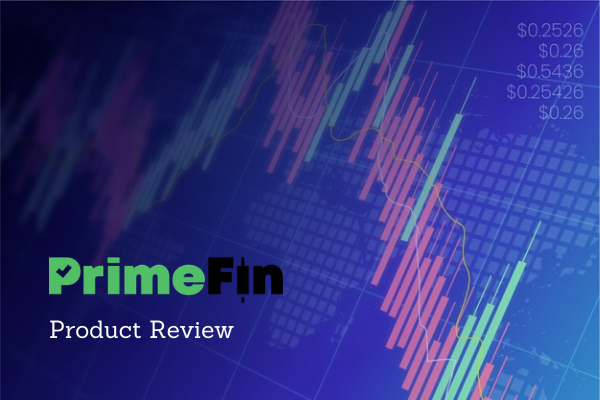 Company Background:
PrimeFin is incorporated as Caps Solutions Ltd (LL16622), based in Labuan, Malaysia and regulated by LFSA (https://www.labuanfsa.gov.my/). Caps Solution Ltd operates the website and trading platform while Caps Solution UK Ltd, incorporated on 10 July 2020 in Almack House 26-28 King Street London works as their payment partner.

Account Opening:
Opening an account with PrimeFin is fairly straightforward, there is minimum information required for it's primary screening, you may skip submitting documents to open your account first and choose to submit your documents later.
There are three account types available: Silver, Gold, and Platinum. There is very little difference between them, notably all accounts come with leverage of 1:100 for Forex markets.

Having a VPS (Virtual Private Server) would give you a slight edge if you're trading at high frequency or can close orders at ideal prices. Access to pricing on 5th decimal places would give better prices especially on higher priced assets. Swap discounts available are not clear and transparent at the moment. Account qualification is unclear too, we assume it's by-invite or as per PrimeFin's discretion.
Deposits & Withdrawals:
PrimeFin shines in this area offering a wide variety of localized deposit options that work with local banks in currencies such as MYR, THB, PHP and USD. Visa and master credit or debit cards are accepted as well.

Withdrawal requires verification of the beneficial owner which PrimeFin will request for additional documentation to verify the deposit method and address before processing with the withdrawal. Withdrawals can be done in bank or credit card and processed within 7 business days.

Trading Fees:
PrimeFin has 0% commissions on all trades and products.

Other Fees:
Regrettably PrimeFin does not have a web page dedicated to fees, some of the fees we've found are hidden in documents, though they did have a page dedicated to these documents. (https://www.primefin.com/en/legal)
Withdrawal Fees of EUR 50 if no trading activity or insignificant position placed.
Account inactivity fees (no trades for over 61 days) from EUR 160 to a maximum of EUR 500
Products Available:
Wide range of CFDs are available, over 350 different assets
Forex (all major currencies supported leverage up to 1:500)
US Stocks (NYSE, NASDAQ, leverage up to 1:50)
Cryptocurrencies (19 paired with USD, GBP or EUR leverage up to 1:2)
Indices (US, Europe and Asian, leverage up to 1:125)
Commodities (Leverage up to 1:125)
Metals (Gold, Silver, Platinium)
Trading Interface:
PrimeFin uses the MT4 or MetaTrader 4 trading interface, the go to for online brokers that do not use their own in house trading engine. MT4 supports MQL5 allowing you to plug PrimeFin through third party services such as Expert Advisors (EA), automated trading software and trading signals.

MT4 supports candlestick data of up to 1 minute, you can insert commonly used indicators that have been preloaded, buy and sell with preconfigured amounts and prices in one click.

MT4 also has mobile apps available on both iOS and Android. Though it might be a little clunky, you can still connect and trade on your PrimeFin account on the go.

Research & Screeners:
Most tools available are plugged from MT4 most notably extremely useful tools available such as economic calendar and report season calendar to assist your trading decision making. There is a basic daily news feed that is available as well though you might be better off bookmarking a dedicated news site.
Notably PrimeFin has a series of investopedia-style videos useful for beginners that are short and easy to digest. For detailed information they do have an eBook section dedicated to short guides on trading topics catering to beginners or intermediate users.
Customer Support:
Customer Support is easily accessible on every page through an anchored button that follows you throughout the platform. The primary mode of assistance is first directed to the FAQ for users to troubleshoot issues themselves immediately. A customer support officer can be reached through live chat or phone during their UK business hours, 5AM to 2PM (GMT). The last level of support is writing to their email.

Closing:
PrimeFin looks to be fairly new to the brokerage industry, joining in the new wave of 0% commission brokerages with the likes of Robinhood. It boasts a range of products unmatched by incumbents that are available to retail customers in the region creating unparalleled accessibility. Using MT4 for its trading interface also makes the transition for experienced traders smoother and allows them to use third party integrations otherwise not possible with a custom trading system.

Through 0% commission trades are attractive to customers, brokers should have fee transparency and have disclaimers or educate their customers on how the brokerage makes money to prevent unpleasant surprises.
*This article was sponsored by PrimeFin