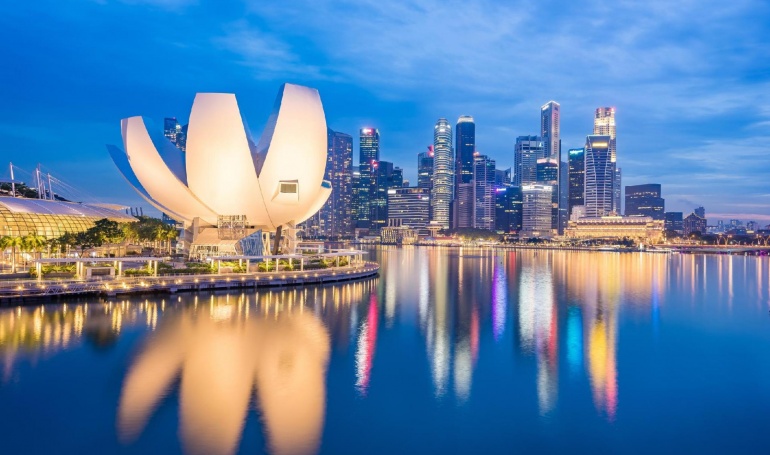 Chairman of Singapore's top financial watchdog warns retail investors to beware of cryptocurrency investments as they could lose all of their money 

Warning comes amidst a slew of scams, including the collapse of Singapore-based cryptocurrency investment firm Torque, as well as the unauthorized use of the Prime Minister's Twitter (+0.64%) profile and image to sell cryptocurrencies
The island nation of Singapore is not a very big place. A mere 247 square miles at low tide, you're likely to run into someone you know eventually.
And because it's Singapore, that someone could end up being Ethereum's Vitalik Buterin or Binance's Changpeng Zhao, better known as "CZ."
But the Singapore Prime Minister Lee Hsien Loong selling cryptocurrency? Even that's a bit of a stretch.
According to the Prime Minister Lee, a blockchain platform had misappropriated his Twitter profile and identity to promote the sale of its proprietary cryptocurrency.
In a Facebook post, the Prime Minister revealed,
"The site's creators are anonymous, but I have sent an open tweet out to ask that my name and photo be removed from the site immediately, as I have nothing to do with the platform."
"I urge everyone to remain vigilant when dealing with cryptocurrency platforms."
"If you deal with entities not regulated by the Monetary Authority of Singapore, remember, you won't be protected by the laws administered by MAS."
MAS is the Monetary Authority of Singapore, the country's central bank, as well as its financial regulator.
Cryptocurrencies have become headline news in Singapore of late after Torque, a supposed cryptocurrency investment and trading platform, suddenly defaulted on its investors, with hundreds of millions of dollars' worth of investor funds supposedly dissipated.
Given the public outcry over the shutdown of Torque, and the recent misappropriation of the Singapore Prime Minister's image and profile to sell cryptocurrencies, Chairman of the MAS Tharman Shamugaratnam was quick to warn of the dangers in investing in this nascent asset class.
Responding to a question in parliament on Monday, Shamugaratnam who is Senior Minister and also the Coordinating Minister for Economic and Social Policies, said,
"Cryptocurrencies can be highly volatile, as their value is typically not related to any economic fundamentals."
"They are hence highly risky as investment products, and certainly not suitable for retail investors."
Tharman's warnings come in the wake of the collapse of Torque, which had affected many investors.
As Bitcoin rallied to all-time-highs, a backdrop of low yields and increased institutional investor interest in cryptocurrencies makes it a fertile ground for scams to prey on the lack of knowledge and understanding of the digital asset space, particularly from retail investors.