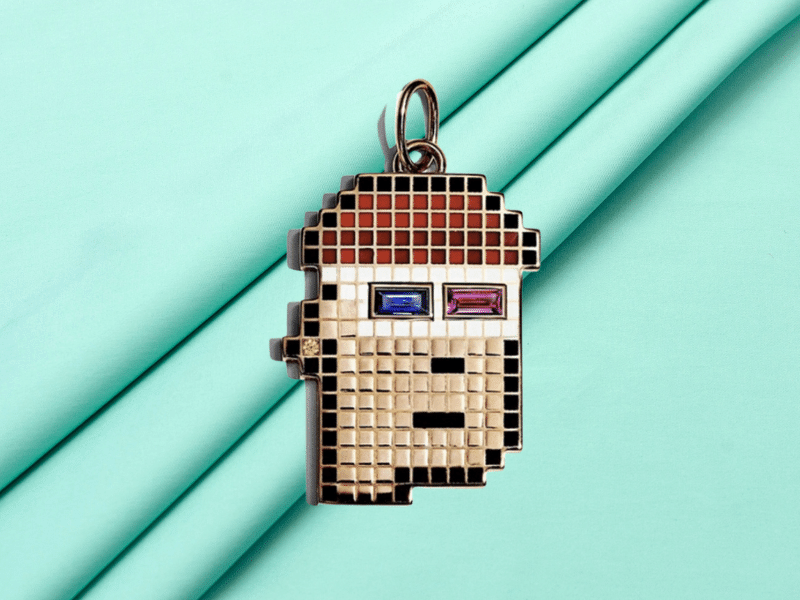 With a line of limited edition Ethereum-based tokens and matching jewellery with a CryptoPunks theme, Tiffany & Co. has become the most recent major brand to enter the NFT market. The 250 pieces, which cost 30 ETH each, were sold out in just 20 minutes and brought in more over $12.5 million.
The world's renowned luxury jeweler launched "NFTiffs" — a series of digital passes inspired by the wildly popular CryptoPunks NFT collectibles. 
The NFTs were in a price tag of 30 ETH, which is estimated to be around $53,000 at time of writing. In just 20 minutes, the collection sold out, bringing a profit of $12.5 million. The collection was launched on the Ethereum through Chain Protocol.
CryptoPunk NFT holders are able to redeem a digital artwork based on their original Punk through the NFTiff passes. They will also receive a luxury pendant that looks like the digital art in early 2023. Said pendants will be meticulously made with rare stones and gold to reflect the traits of each CryptoPunks.
Anyone (except the ones on a sanctioned list) could purchase an NFTiff. However, only those who owns a CryptoPunk are qualified to redeem them for digital art and a corresponding pendant. 
Redeeming wallets must have both an NFTiff and a CryptoPunk to base the new artwork on them. NFTiffs must be redeemed on August 12.
Several well-known brands have been making steps to get a foothold in the NFT industry over the past year, despite the crypto market's cooling conditions. In recent months, numerous luxury brands have jumped into Web3, with famous names being Gucci and Louis Vuitton. Tiffany & Co. is among one of them.