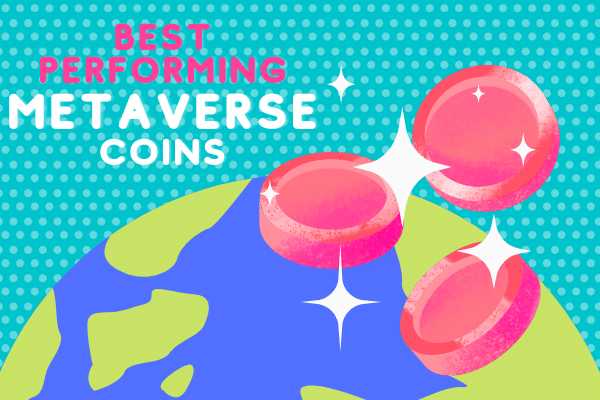 Metaverse is set to be the next big thing that would rake in the big bucks — major investors and firms like Ark Invest founder Cathie Wood and crypto asset custodian Grayscale believe so.
Wood stated that the metaverse would eventually become a multi trillion-dollar market and that it is likely to seep into every sector in ways that are unimaginable. As for Grayscale, it described the metaverse as a driving force for innovations in Web 3.0 that could change the way we interact, do business and shape the overall internet economy.
Hence, it is only natural that we take a look at the five metaverse tokens that performed the best since the start of this year.
5. Verasity (VRA) — 9,726%
Verasity.io is a protocol and product layer blockchain platform dedicated to esports and digital content. Layered on Verasity's blockchain platform is VeraEsports, a competitive esports and video stream platform integrated with fiat and crypto economies. Its patented Proof of View technology provides an ecosystem free of fraud induced by bots and non-human views for advertisers and sponsors.
Previously, Verasity partnered with Axie Infinity — another highly popular metaverse — to host FTX Galaxies Cup 2021 on VeraEsports. The online event would be exclusively streamed on Galaxie Cup and VeraEsports websites using VeraPlayer to broadcast the event.
VRA is currently valued at $0.054 with a market cap of over $241 million. It has decreased by 3.79% in the last 24 hours. There are 4,470,185,346 VRA coins in circulation.
4. The Sandbox (SAND) — 17,456%
The Sandbox is a blockchain-based virtual world where the act of creating, buying and selling digital assets is gamified. The Sandbox creates a decentralised platform for a flourishing gaming community by utilising the combined powers of decentralised autonomous organisations (DAO) and non-fungible tokens (NFTs).
Recently, American rapper Snoop Dogg revealed that he is building a virtual mansion within The Sandbox metaverse called Snoopverse. Landowners will get to participate in the Snoopverse with the famous rapper, collecting NFTs and gaining SAND by playing in the "mansion."
SAND is currently valued at $6.51 with a market cap of over $5 billion. It has increased by 4.84% in the last 24 hours. There are 913,246,119 SAND coins in circulation.
3. Axie Infinity (AXS) — 23,466%
Inspired by popular creature raising games like Pokémon and Tamagotchi, Axie Infinity is a blockchain-based trading and battling game where players can collect, breed, raise, battle and trade tokenised creatures called Axies.
The platform made a tweet saying that a piece of land in the game was sold for 550 ETH, worth more than $2.3 million at the time. "We believe this is the largest sum ever paid for a single plot of digital land," said Axie.
AXS is currently valued at $139.99 with a market cap of over $8 billion. It has increased by 4.51% in the last 24 hours. There are 60,907,500 AXS coins in circulation.
2. Jade Currency (JADE) — 33,373%
Jade Currency is a decentralised platform dedicated to develop the first-ever NFT marketplace and metaverse where users can shop for jewellery and rare gemstones such as jades with cryptocurrency. Jade Coin aims to be the only cryptocurrency tailored to bring this $31 billion jade market to the rest of the world.
According to InvestorsObserver, Jade Currency has earned a Very Bullish rating on its Sentiment Score. The Sentiment Score measures the performance by taking the volume and price movement over the past five days into account.
JADE is currently valued at $0.09960 with a market cap of over $5 million. It has decreased by 25.73% in the last 24 hours. There are 53,652,398 JADE coins in circulation.
1. CEEK VR (CEEK) — 44,997%
CEEK is a developer that specialises in delivering premium social virtual and augmented reality (VR and AR) experiences. They aim to empower creators such as music artists, athletes, event creators and makers by providing them the tools they need to generate new revenue streams by monetising their artistry digitally.
The platform strives to replicate the communal experience of attending classrooms, live concerts, sporting events and various other exclusive experiences that "money can't buy" anywhere and anytime.
CEEK is currently valued at $0.865721 with a market cap of over $640 million. It has decreased by 3.11% in the last 24 hours. There are 739,647,760 CEEK coins in circulation.