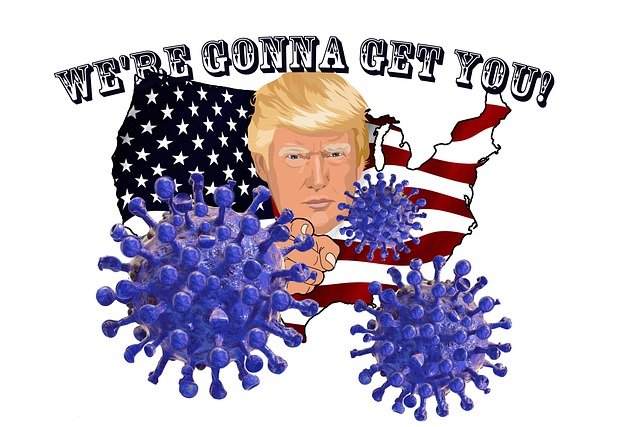 Global financial markets are entering the last quarter of the year in turbulent fashion. On October 2, US President Donald J. Trump announced via Twitter that both he and the First Lady of the US, Melania Trump, have tested positive for COVID-19. This comes after a close aide, Hope Hicks, was found to have contracted the virus. Immediately after the announcement, financial markets reacted, and not for the better.
It was a sea of red across multiple major assets – Dow futures saw a decline of 1.9%, as did the S&P 500, and Nasdaq 100 futures dropped by 1.78%. Japan (Nikkei 225 Index), Singapore (Straits Times Index), Sydney, Jakarta and Bangkok also saw approximately 1% losses across the board. Brent and US crude futures also saw losses of nearly 1%, adding onto a 3% drop previously with rising COVID-19 cases. 
What about alternative assets such as Bitcoin? Bitcoin similarly fell by 1.9%, showing correlation between stocks and the supposed digital safe-haven asset equivalent for gold.
The news also comes after Democrats pushed through an additional $2.2 trillion stimulus proposal in the House where they hold the majority, but there is no hope for it to pass in the Senate, which is dominated by Republicans. S&P 500 dropped, and Trump's announcement is an added blow to its already falling numbers.
Given the present uncertainty at Trump's upcoming campaign schedule and the presidential elections, some experts are forecasting even greater instability in the months leading up to election day, which could rattle investors' faith in US equities.

"Longer-term, people will see a sharper contrast between Asian and US equities. Asia has political stability and strong technology companies in the north. For people looking to allocate globally, this just makes Asia more attractive," said Gary Dugan, CEO of the Global CIO Office, speaking to The Straits Times.
You may also want to read: South Korea's Jeju Island Makes Blockchain-Based COVID-19 Tracing System Mandatory for Visitors