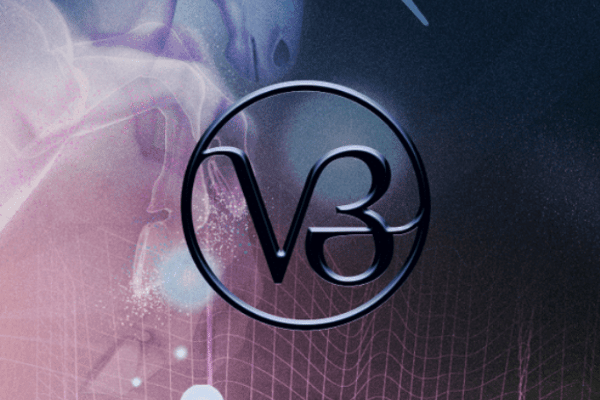 The price of Uniswap has been on a tear. Uniswap briefly broke the $40 ATH to reach $40.63 on Binance. As our SuperCryptoNews team had mentioned in our current Crypto Market Summary, UNI has been on an upward trajectory as their new v3 approaches.
Investors and traders are buying the Uniswap v3 story. Version 3 of the leading DEX platform (alternating with its closest competitor Pancakeswap based on Binance Smart Chain) promises to be a game changer.
The main draw for Uniswap v3 is the fee maximisation aspect for Liquidity Providers (LPs). Traditionally, LPs have to stake their entire liquidity across the full price spectrum. This results in inefficient allocation of capital on the outliers. With the new v3, LPs can concentrate their capital into pockets of price bands and set respective fee tiers for each band. Having achieved this strong economic incentive model would draw in many more LPs into Uniswap.
In fact, the liquidity on Uniswap has been increasing rapidly as can be seen in the graph below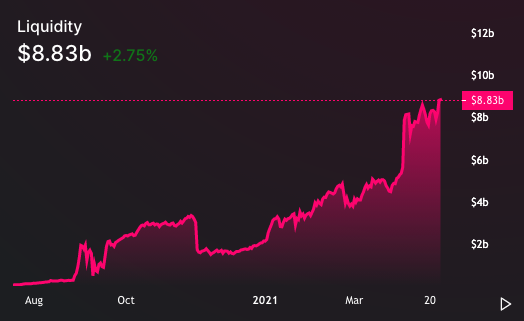 (Uniswap Liquidity chart at US$8.83 B)
Ever since the new v3 was announced back in March 23, LPs have been injecting more capital into Uniswap. It would not be surprising to see another large increase in liquidity post-v3 launch.
We are less than two weeks away now. Projects like Uniswap show us how decentralisation can indeed help create a more efficient and easily accessible marketplace.