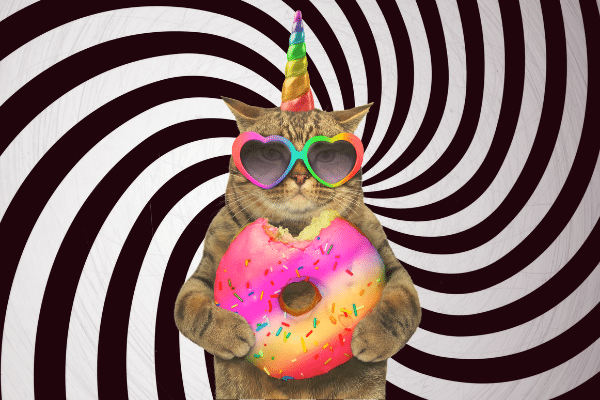 As the world focuses its attention on the bellwether cryptocurrency, a little well-known Decentralized Finance (DeFi) project known as Uniswap has seen its token price outperforming bitcoin.
Since January 12, 2021, UNI token price has doubled. The relentless march of UNI token price is supported by an increase in trading volume among decentralized exchanges.
What is UNI?
UNI is a token used to transact on the Uniswap platform. Uniswap is a leading DeFi based DEX (Decentralized Exchange) which trades on Ethereum-based tokens. Unlike many other centralized exchanges, a DEX employs Automated Market Makers in order to create a market for bid and sell orders. As a DEX, the chances of a wallet hack is greatly reduced.
Uniswap is also able to trade bitcoin via Wrapped BTC, which is an Ethereum based token pegged one to one with bitcoin. In other words, 1 WBTC = 1 BTC. This ingenious approach to supporting non-Ethereum based tokens has helped drive the universal appeal of DEX platforms like Uniswap.
Percentage Gain
The graph below compares the price movements between BTC and UNI tokens.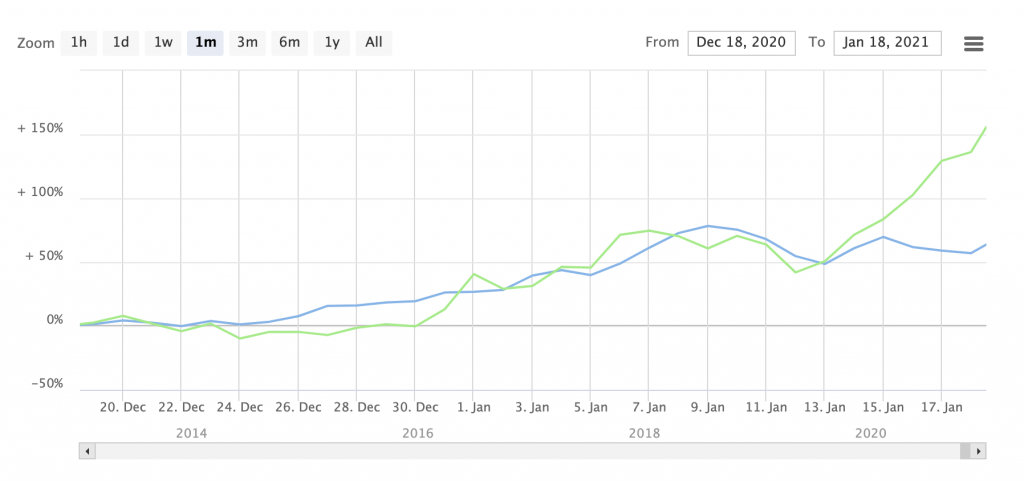 (Green line represents UNI and blue line represents BTC. Graph generated from coin-cap.pro)
If one had switched to UNI after BTC's breakthrough on December 16, 2020, he or she would be looking at a higher return than holding onto BTC. UNI's rally has been more pronounced in the last week.
This maybe testament to an impending wave of DeFi projects coming mainstream. After all, many of us did scoffed at the idea of bitcoin price reaching 20K back in 2010. Will any of these DeFi project become the next bitcoin? Only time will tell.