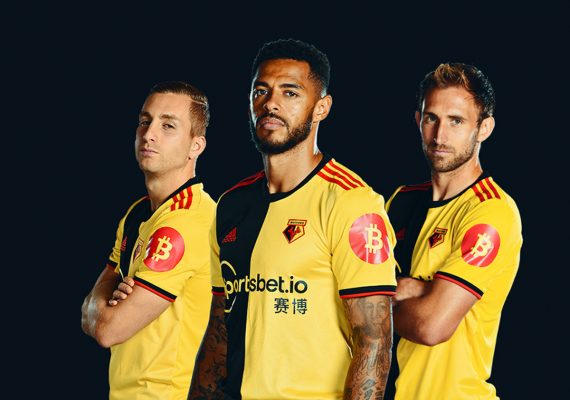 Watford Football Club, which plays in the English Premier League, has announced on its official website that it will be printing the Bitcoin logo on the sleeves of the Watford FC this year to promote and further educate the public on the existence of cryptocurrency and its uses.

The Bitcoin "B" logo will be designed on the uniforms of the team players in an effort led by Sportsbet.io, which is the football club's main shirt sponsor.

Justin Le Brocque, Head of Sales at Sportsbet.io, said that the company wants to actively promote the cryptocurrency that helped to create business opportunities for them, and this initiative is a good way to bring more awareness to Bitcoin and cryptocurrency in general.

In addition, football fans can also bid with Bitcoin to use the large LED screens in the football stadium during matches, or to make purchases at the club.

In recent months, a myriad of sports clubs and teams have delved into the cryptocurrency landscape by allowing fans to buy tickets for sporting events or club products with Bitcoin.