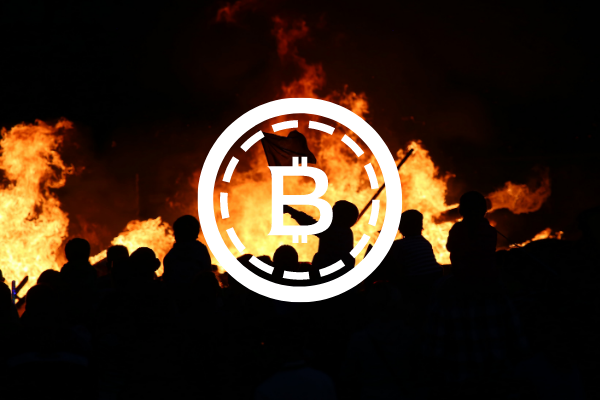 Over the past two years, digital assets and cryptocurrency tokens have become the de-facto currency type for members of insurgencies, protestors, rioters, public mass movement participants and more. Those involved in the Hong Kong protests and even the widespread Black Lives Matter movement in 2019 and 2020 respectively saw some citizens and groups turning to cryptocurrency for anonymous funding, and escape tracking by authorities.

The most recent mass protest which led to the violent overtaking of the US Capitol Hill where lawmakers were having a meeting may not have been any different, according to a report by blockchain and crypto analytics and security firm Chainalysis.

As was first highlighted by Yahoo News, a donor from France made massive payments in Bitcoin to some prominent right-wing insurgents one month before the riots happened. The person in question transferred 28.15 BTC, equivalent to approximately $500,000 at prices then, to 22 different digital wallets. Some of these wallets were found to belong to right-wing websites such as VDARE, The Daily Stormer and Nick Fuentes after some investigation by Chainalysis.

While correlation is hardly causation and there is no direct evidence at present linking the donor, whose digital wallet Chainalysis has helpfulled termed the 'Extremist Legacy Wallet', and their donation to the riots which happened on January 6 this year, there are several hints that have led the firm to make the connection.

Firstly, Fuentes, who is a popular far-right political commentator and YouTuber, received 13.5 BTC, an abnormally large amount compared to his average donations, which usually come up to an average of $2,000 USD worth in the cryptocurrency.

Chainalysis then further traced the donor email address to a now-obsolete blog that suggests that the donor is an extremist, considering their blog posts denouncing American heritage and lamenting the decline of what was a great American civilization. As such, the donor decided to "bequeath his fortune to certain causes and certain people", the post reads.

Private companies such as Twitter, Facebook and YouTube amongst many other prominent ones, have decided to suspend accounts of some of those who were involved in the riots, including those belonging to soon-to-be former President Donald Trump. Additionally, Visa and Mastercard have suspended payment services to platforms that facilitated Trump's campaign in inciting the violent riot.

While debate has arisen over whether these companies are infringing on the freedom of speech and bringing illegal censorship on their platforms, it is largely agreed upon that these are private companies that can refuse any customer's right to service.