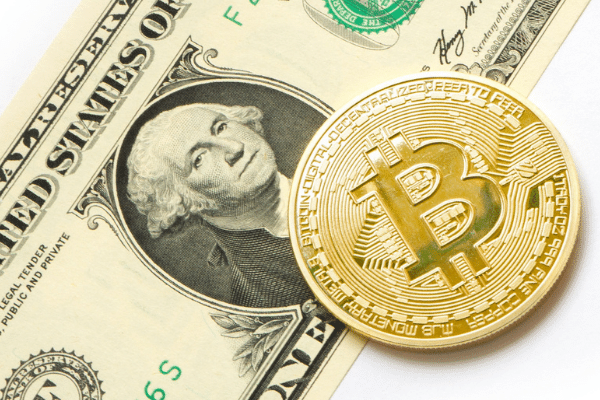 Decision on U.S. Bitcoin ETF postponed to June

Delay of decision to be welcome as it provides crypto-friendly SEC Chairman Gary Gensler more leeway to make an approval 
Investors hoping to sink their teeth into a U.S. Bitcoin ETF may have to wait a little longer as crypto-savvy head of the U.S. Securities Exchange Commission (SEC), Gary Gensler settles in as its head.
As applications for a Bitcoin ETF pile up on his in tray, the SEC said in a filing yesterday that the agency is pushing its decision on whether to "approve or disapprove, or institute proceedings to determine whether to disapprove" a Bitcoin ETF, to June 17.
To be fair, it was somewhat naïve to think that Gensler would allow the optics of approving a Bitcoin ETF almost immediately upon heading up the SEC.
No stranger to cryptocurrency, Gensler taught blockchain technology at MIT's Sloan School of Management prior to helming the SEC.
Gensler also spent 18 years at Goldman Sachs, which recently started offering Bitcoin exposure to its wealthiest clients, so a decision on a Bitcoin ETF so soon after ascending the throne at the SEC would reek of corporate capture.
Much to the chagrin of VanEck Associates, and the other ten pending Bitcoin ETF issuers waiting on a ruling, the SEC has delayed making the decision on approving the proposed structures.
In the meantime, Grayscale stands to benefit as the remaining U.S.-based institutional-grade product that provides exposure to Bitcoin and other cryptocurrencies.
And what's another couple of months after nearly a decade of effort to lobby the SEC to approve a Bitcoin ETF?
Seen as more open-minded towards cryptocurrency than his predecessor Jay Clayton, many expect that Gensler will eventually approve a Bitcoin ETF and roll out more comprehensive regulation to govern cryptocurrencies in general.
And to be fair, Gensler was appointed to chair the SEC just over two weeks ago – the optics of such a hasty approval of a Bitcoin ETF would not reflect well on his agency.
But VanEck's application is one of three filings explicitly acknowledged by the SEC, meaning that the agency has a limited time to either reject or approve the proposals, which is why the delay was necessary.
Bitcoin is up almost 90% for this year, building on the over 300% gain last year.