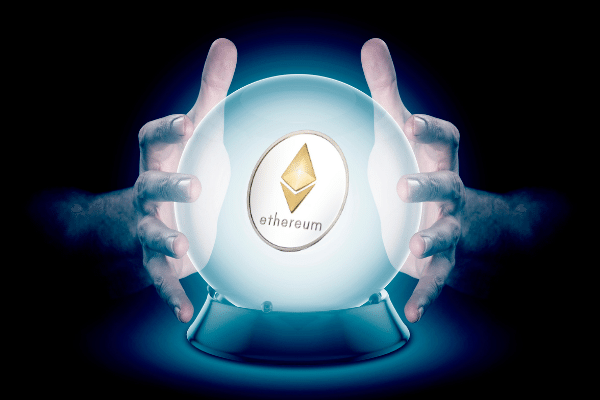 CME Group (-0.01%) set to issue cash-settled Ether futures next week, allowing institutional investors to bet both long and short for Ether
Some investors may be concerned that the issuance of Ether futures may precipitate a collapse in Ether's price, similar to what happened for Bitcoin when CME Group issued cash-settled Bitcoin futures in 2017
While Bitcoin makes headlines, the world's second largest cryptocurrency by market cap has at best enjoyed bylines.
But that may be set to change as an eightfold rally in Ether has now led to an impending launch of CME Group's Ether futures.
The CME Group's Ether futures are set to debut next Monday and may stoke memories of 2017 when the launch of Bitcoin futures coincided with a peak ahead of a spectacular bust.
CME Group's Bitcoin futures are cash-settled and back in 2017, provided a means for investors to bet on a fall in the price of Bitcoin, which they did.
And some are wondering if Ether futures could precipitate a repeat of the crypto winter. If so, Ether's most recent rally indicates that investors don't seem to believe that's the case.
To be sure, the circumstances for cryptocurrencies now are markedly different from back in 2017. While cryptocurrency markets continue to remain speculative, use cases that did not previously exist have now developed, including decentralized finance on the Ethereum blockchain, which skirts traditional intermediaries such as banks.
And because CME Group's Ether futures allow investors to go long as well as short, there's no guarantee that investors will opt for the latter any more than for the former.
Add to that a far more developed derivatives market for both Bitcoin and Ether outside of the institutional forums such as CME, and the availability of cash-settled futures in and of itself should not be seen as a bearish move.
Ethereum has also progressively been upgrading its blockchain to process more transactions using a method known as "proof of stake" which also has the effect of curbing the supply of Ether tokens and potentially providing even more upside for the cryptocurrency.
Nonetheless, in 2018, the Federal Reserve Bank of San Francisco noted that the rapid rally and subsequent collapse in Bitcoin prices after the introduction of Bitcoin futures on CME "does not appear to be a coincidence," adding that the contracts "allowed pessimists to enter the market, which contributed to the reversal of the Bitcoin price dynamics."
But given the unprecedented levels of liquidity flooding markets, near-zero interest rates, loose monetary policy and quantitative easing, the macroeconomic climate that CME Group's Ether futures are being released into, is also significantly different from back in 2017.
If nothing else, there is a higher probability of greater interest in bullish long Ether futures than the other side.
Whether that's the case or not though lies very much in the future, which is why investors buy them.