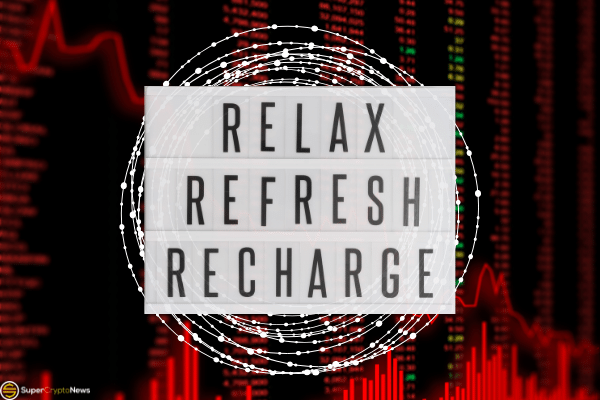 Bitcoin descended into freefall from a high of US$57.000 to touch the US$48,000 level, representing a 16% drop. The general crypto market also experienced the same market mayhem with some assets dropping as much as 30%.
This drop seems to come on the back of some news that roughly US$1.5 billion worth of Bitcoin was moved to a certain crypto exchange. Any inflow of cryptocurrencies into a crypto exchange usually indicates an intention to sell.
However, on the opening bell of the U.S. market, traders came in and supported the freefalling and brought Bitcoin price to the US$53,000 level as of this writing.
The fundamentals for Bitcoin and the cryptocurrency market is intact. The narrative is still present. In this month alone, Tesla and MicroStrategy have invested more of their corporate cash into Bitcoin. Two Bitcoin ETFs were launched last week in North America, Canada to be exact. More and more companies are converting their corporate treasury into Bitcoin in order to hedge against loose monetary policy which would devalue cash over time.
Yet, even for this correction, it seems it is much needed.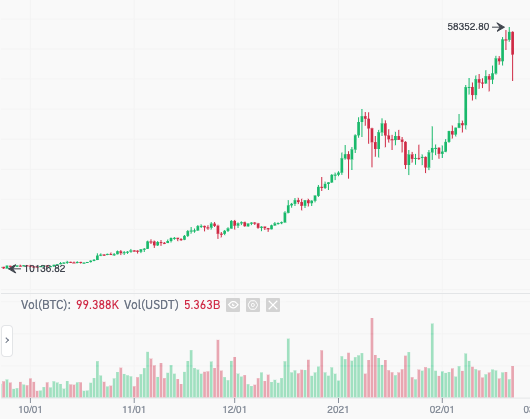 The 1-day chart depicted above shows the current correction which is "healthy" to prevent a large bubble from forming in the future. Seasoned traders would take this correction as a buying opportunity. This can be witnessed from the strong rebound from the bottom after the opening bells for U.S. securities market. Bitcoin ETF and fund managers would be swooping in for the bargain buy.
Many digital assets rebounded within an hour and recovered as much as 20% from their lows. This latest market flux just shows how volatile the cryptocurrency market is. For the seasoned traders, it is just another day. For those new to the crypto verse, it maybe a baptism of fire.
[ Read more: Bitcoin and Cryptocurrencies Correction. It is Just Another Day ]
[ Read more: Another Day Another Crypto Market Rout. Except DOGE ]
[ Read more: Embrace Volatility Before You Buy Your First Bitcoin ]